Free standard shipping for orders over $100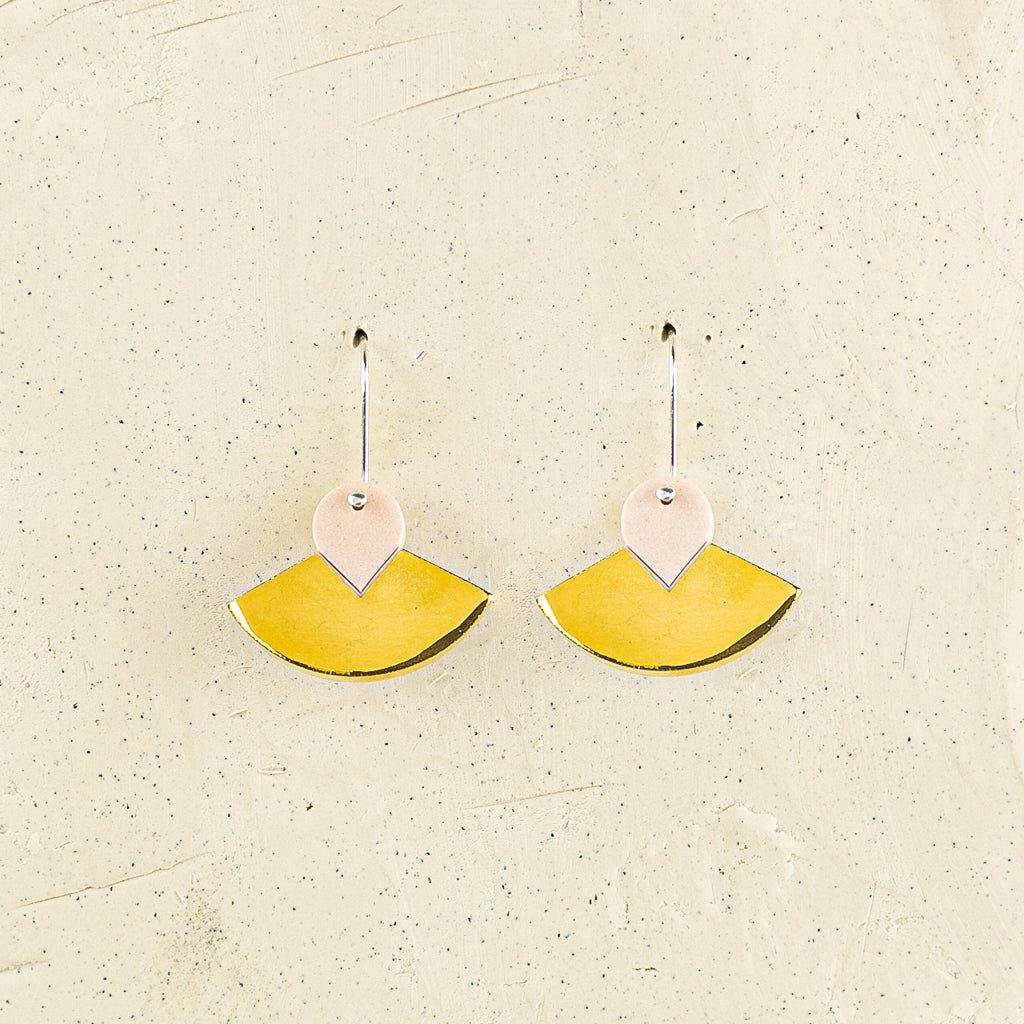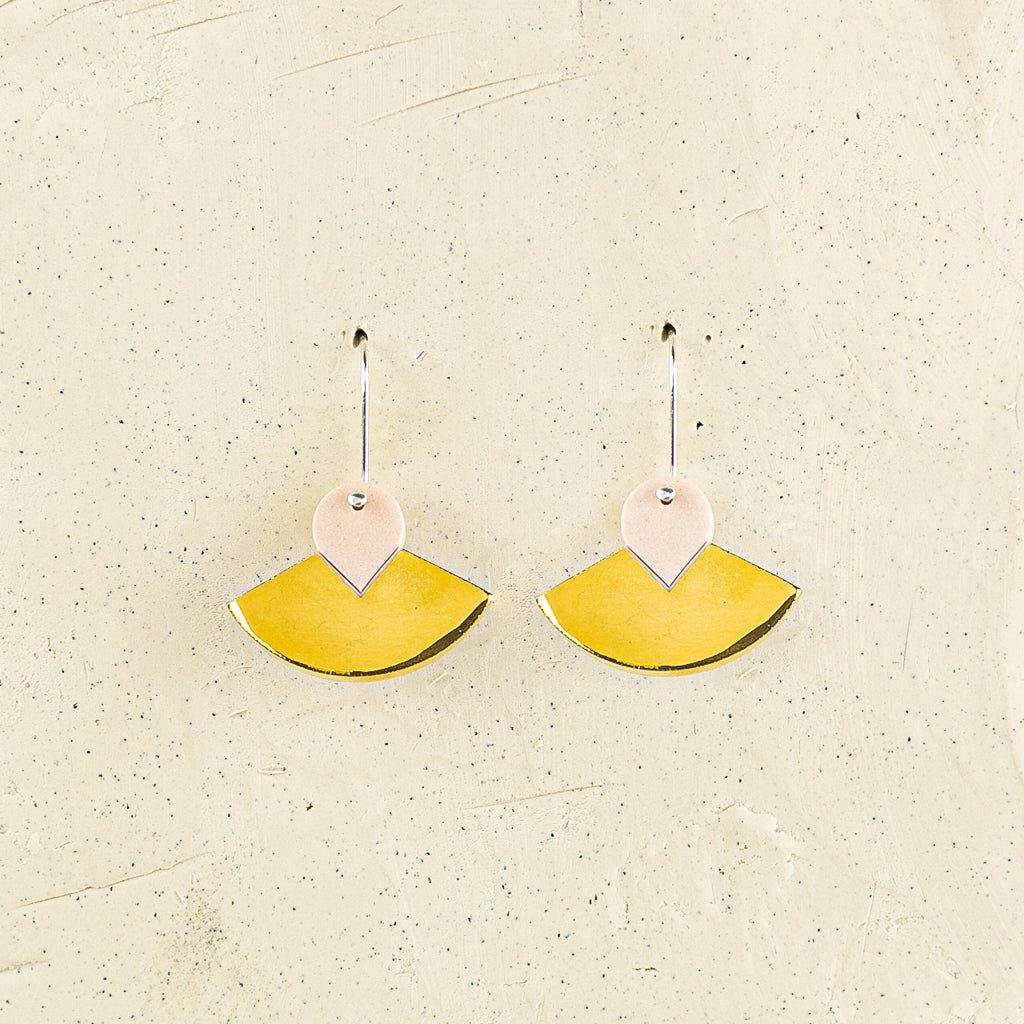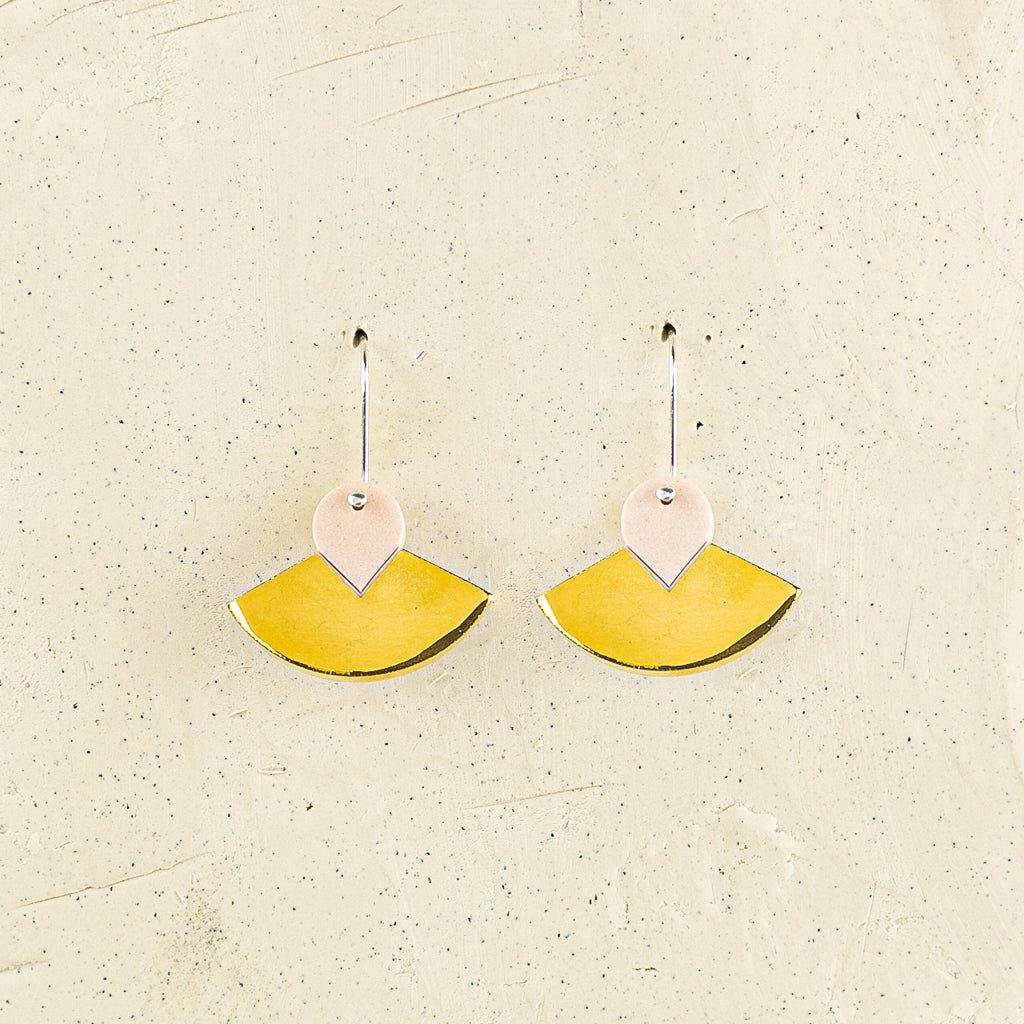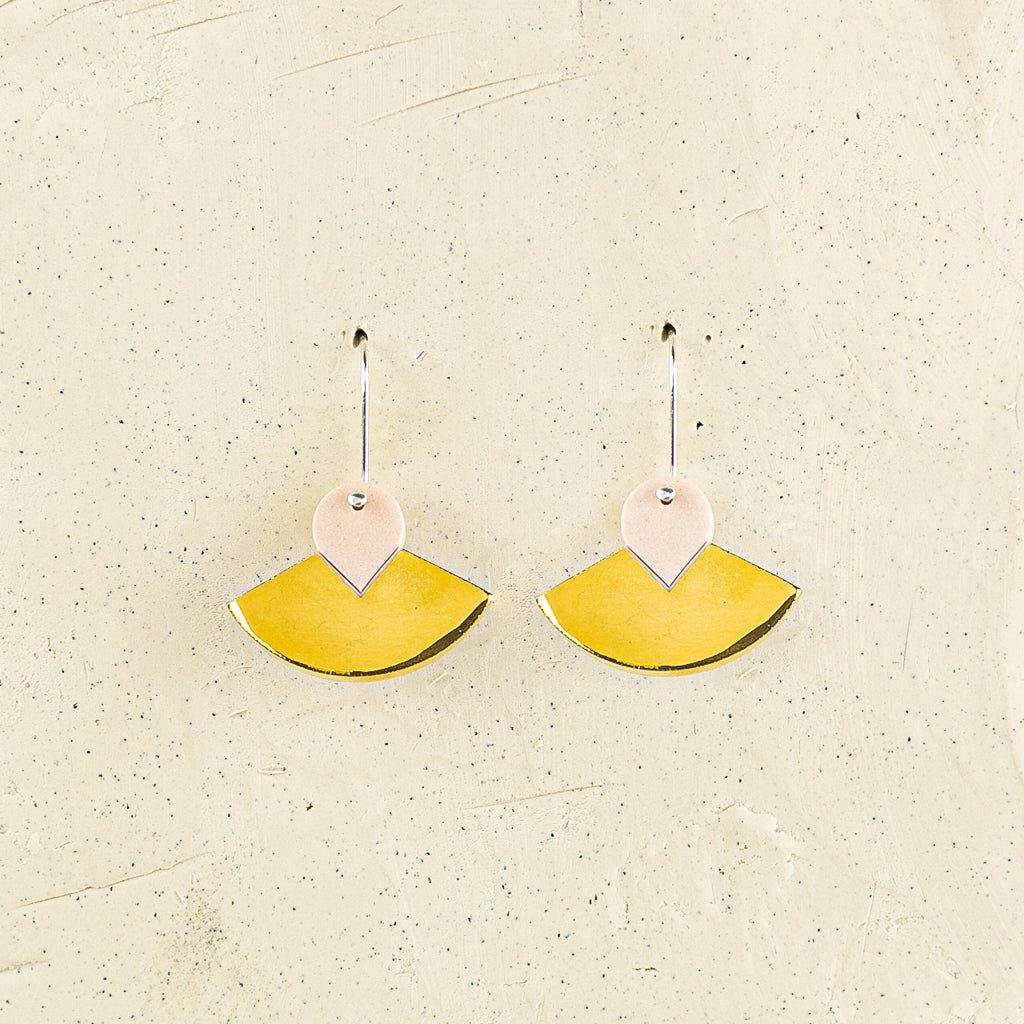 Shine Drop
These are a delicate take on my very popular Crescent earrings. For those who like a smaller earring but love the generous half moon of gold. These will sit just near your jawline. Easy for work or to add a touch of shine to an everyday outfit.

Gold finished pieces are painted with 24k gold lustre. Black stained Porcelain + Sterling Silver + Glaze + Gold Lustre.

We hand-paint the gold using the same technique used to decorate gold rimmed tea-cups. 
HANDMADE IN AUSTRALIA.