Free standard shipping for orders over $100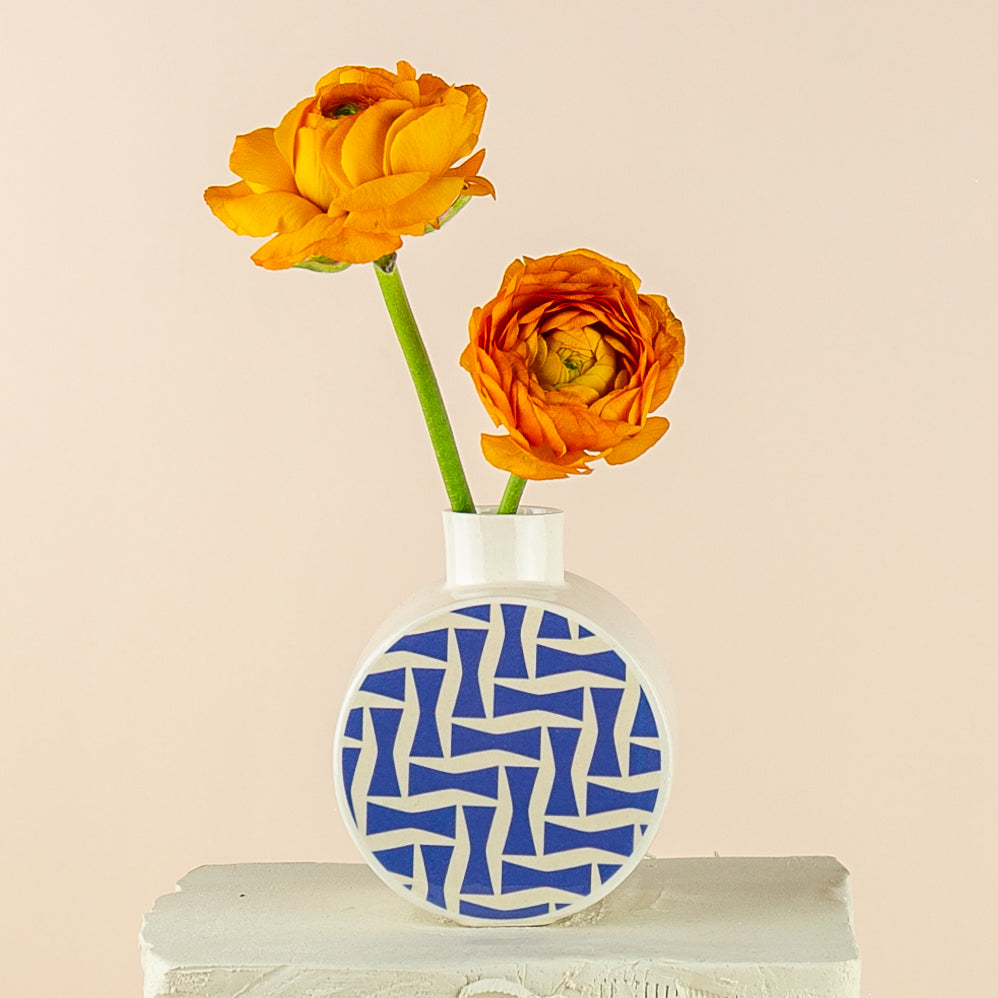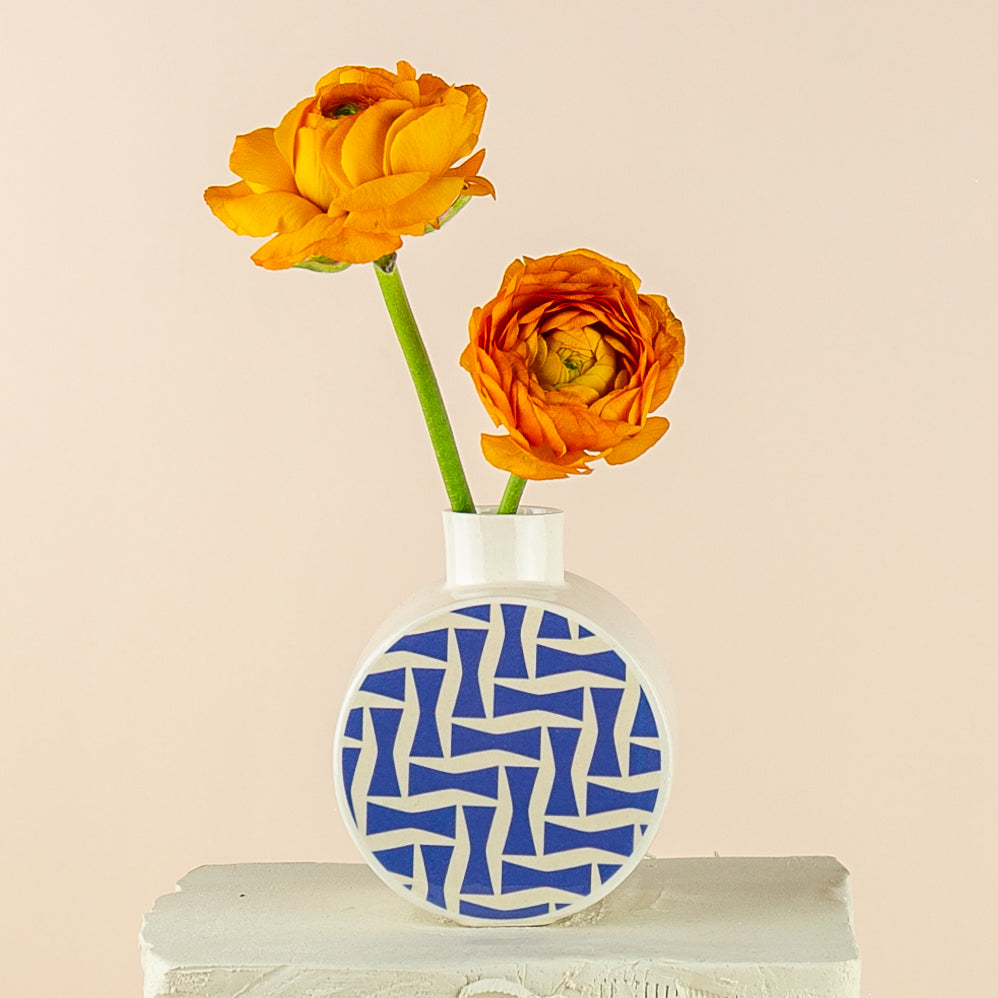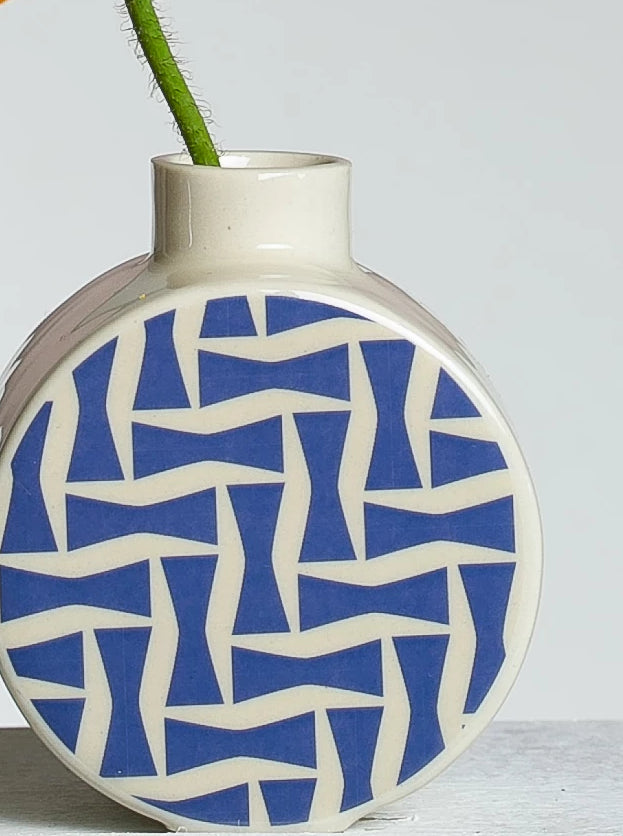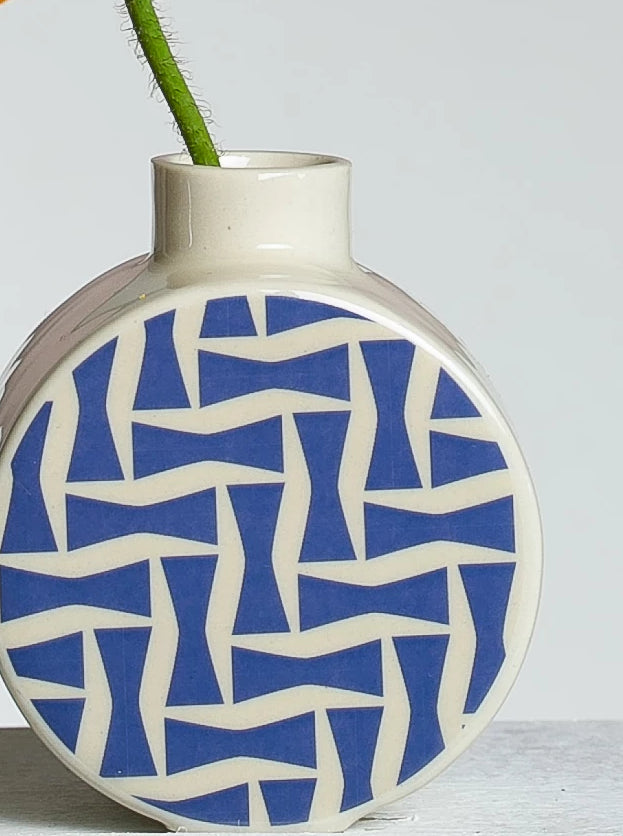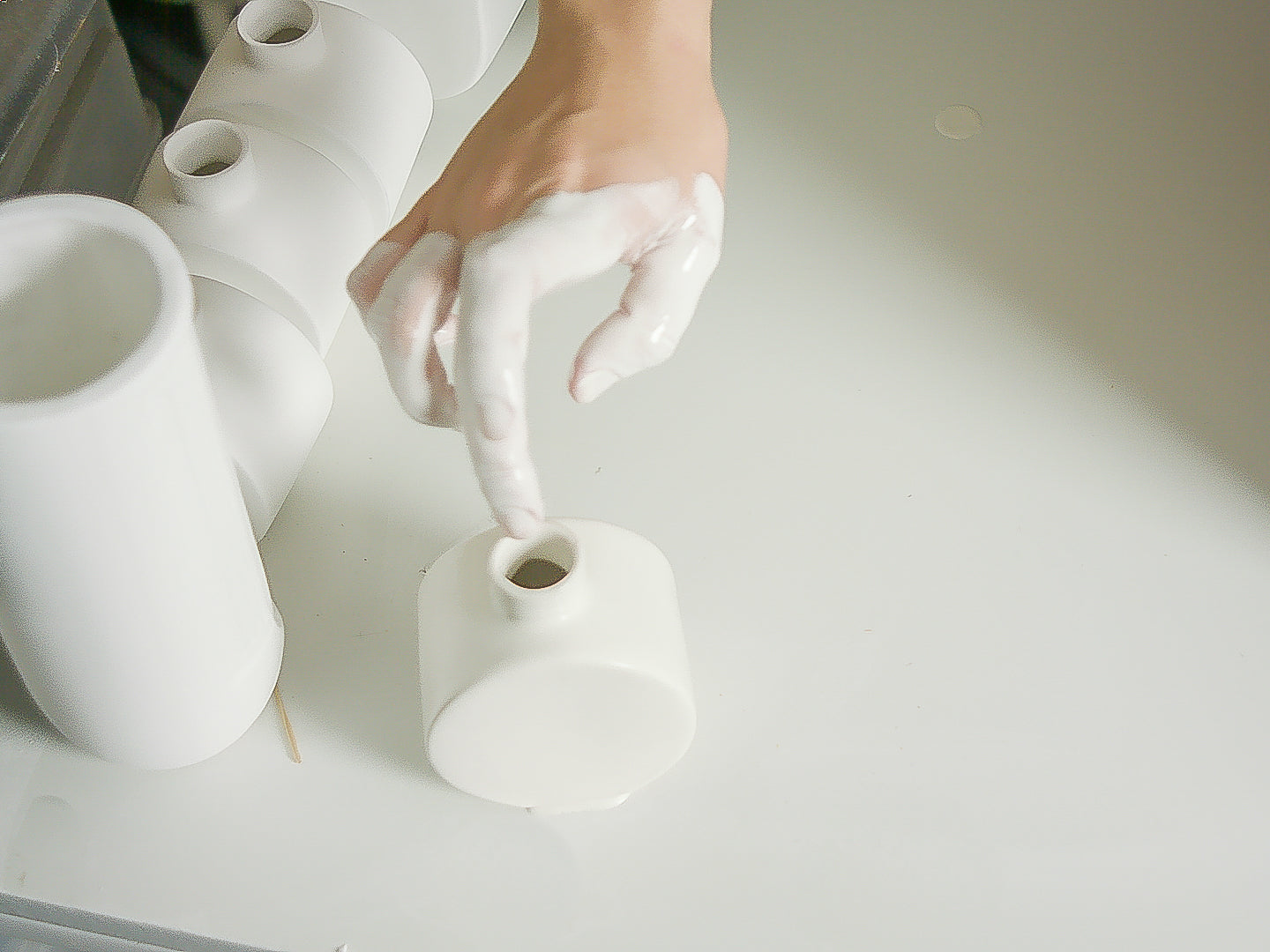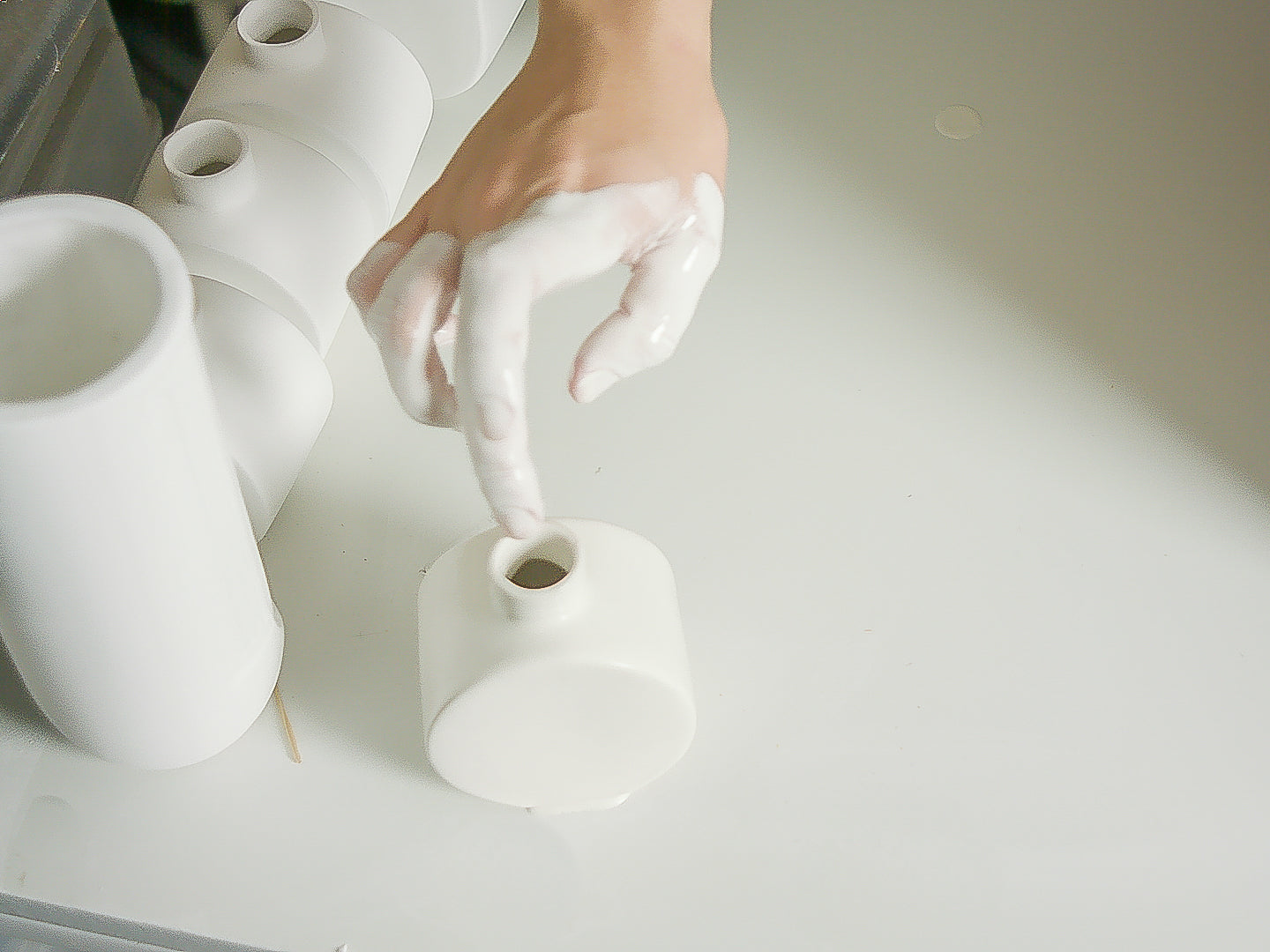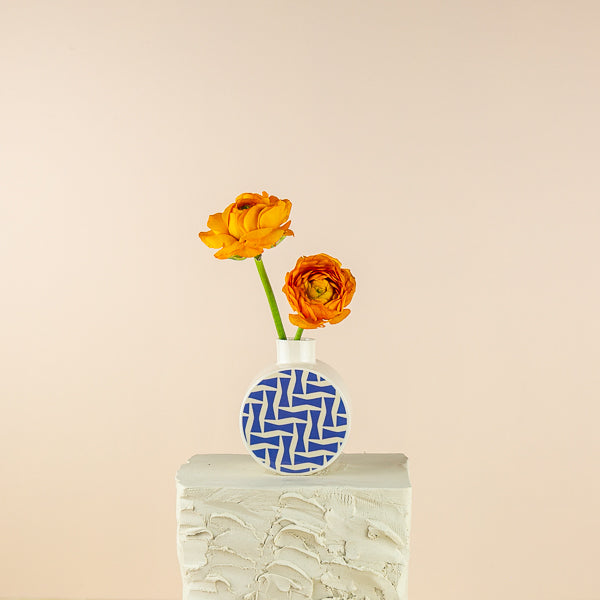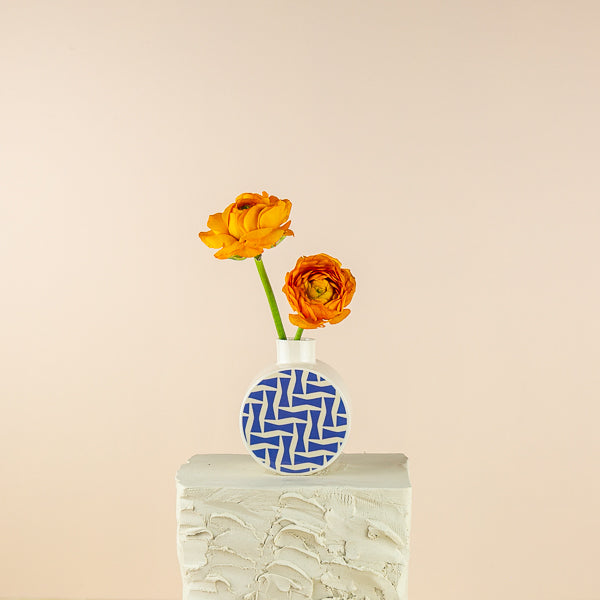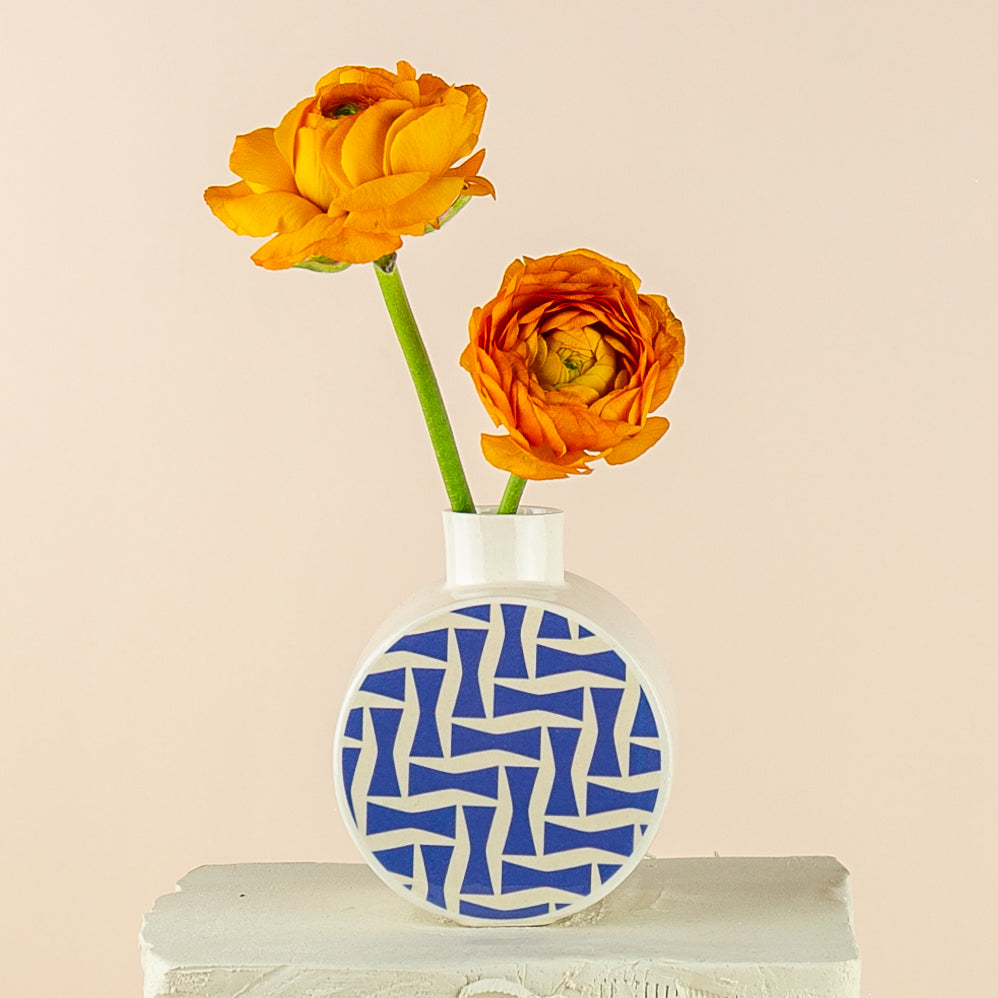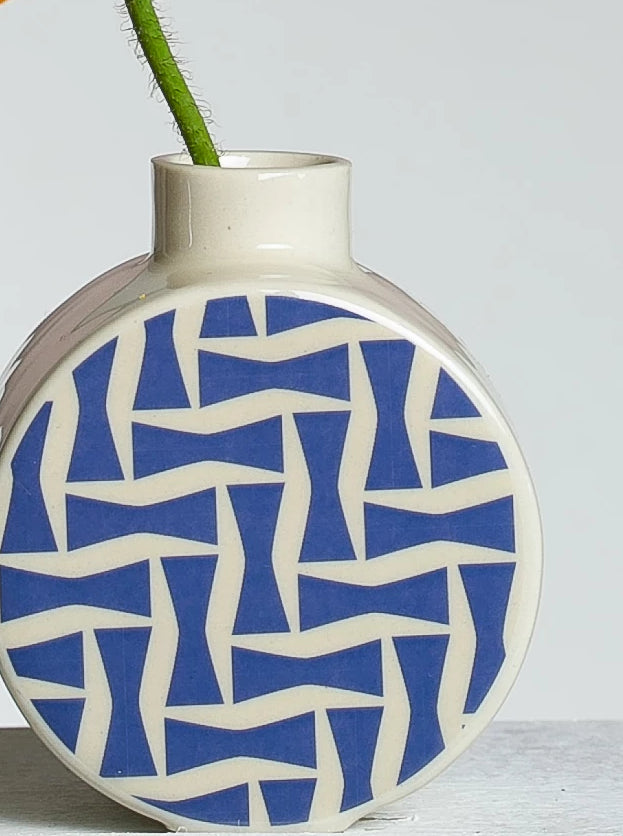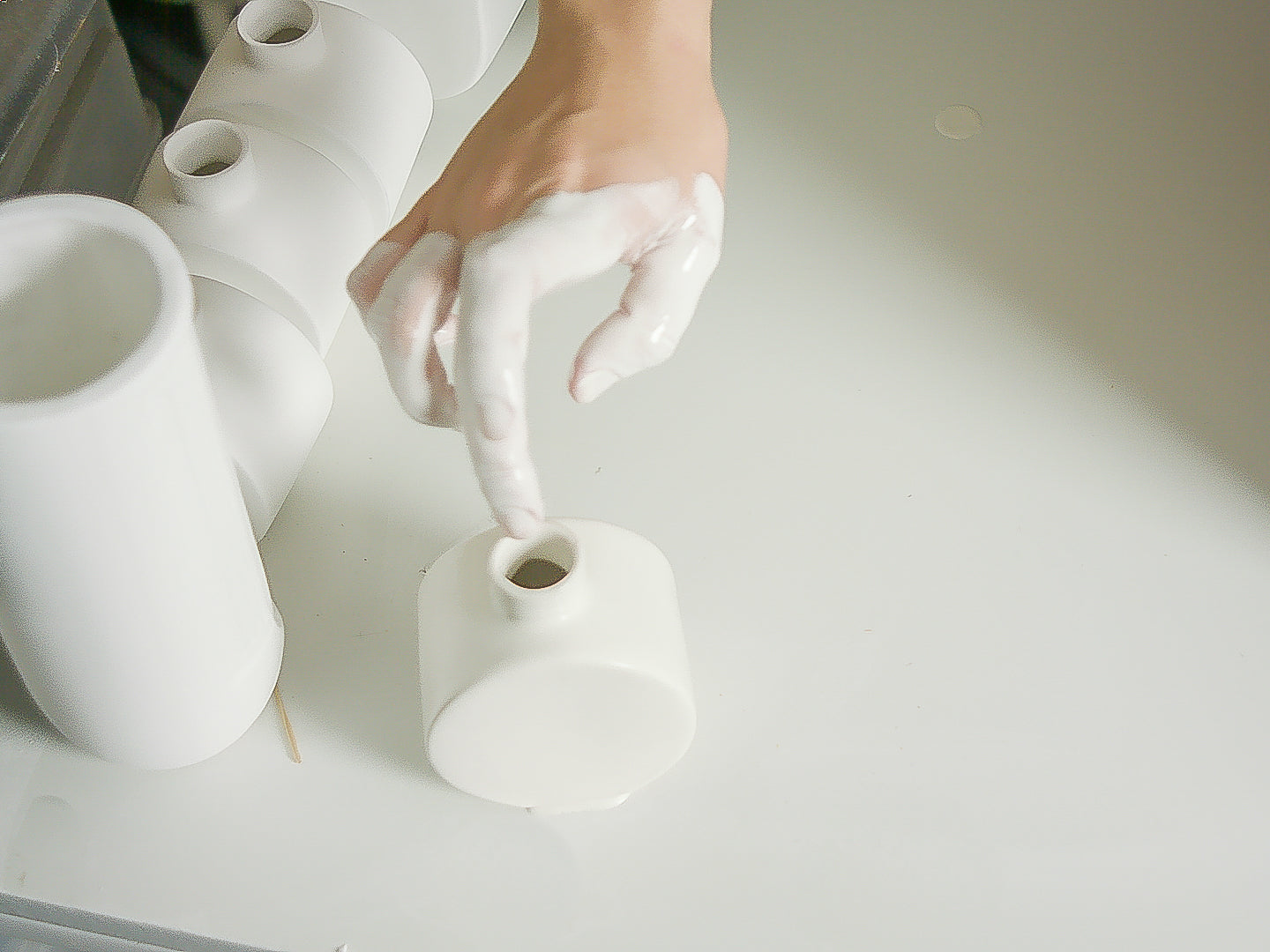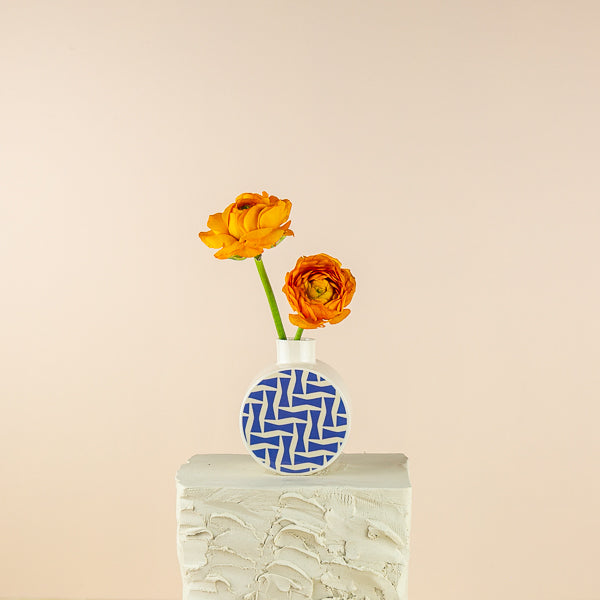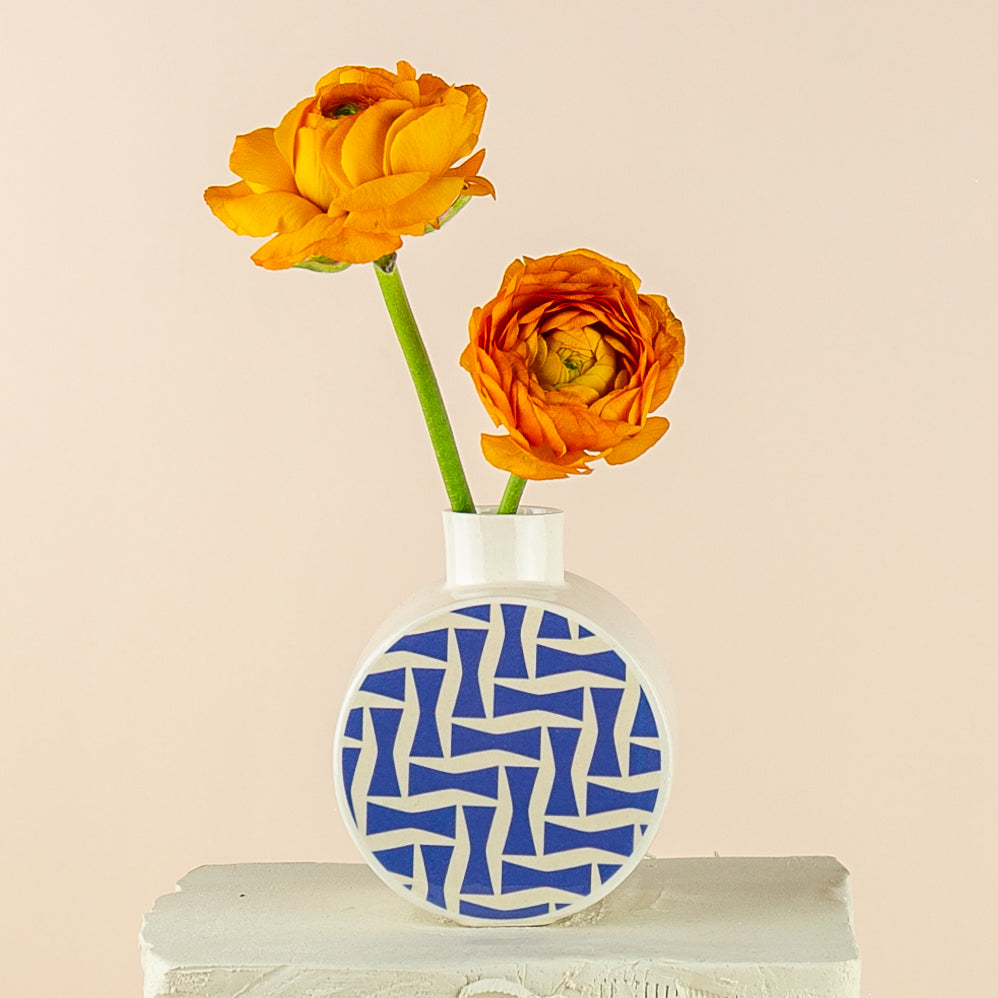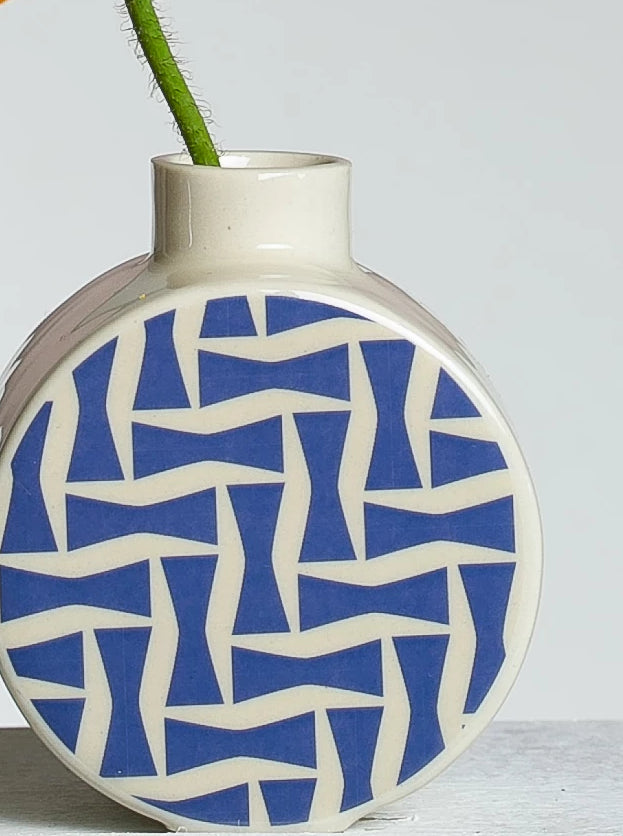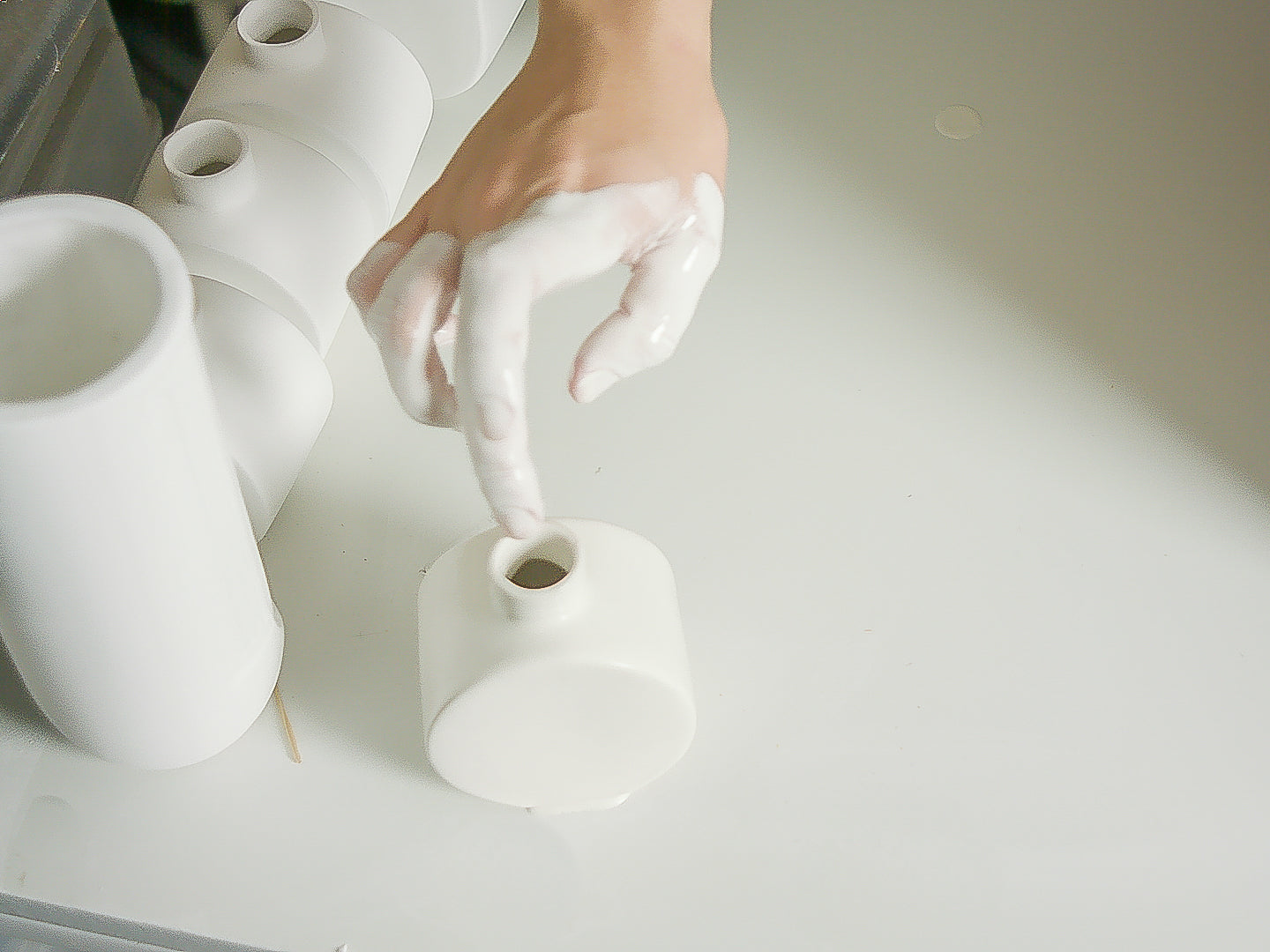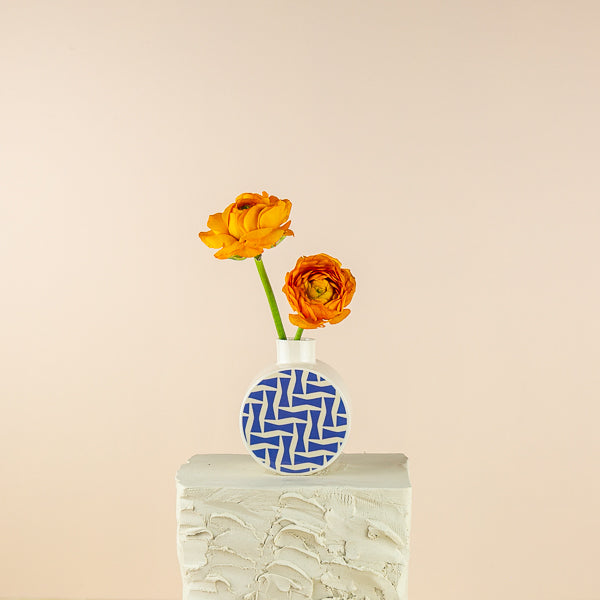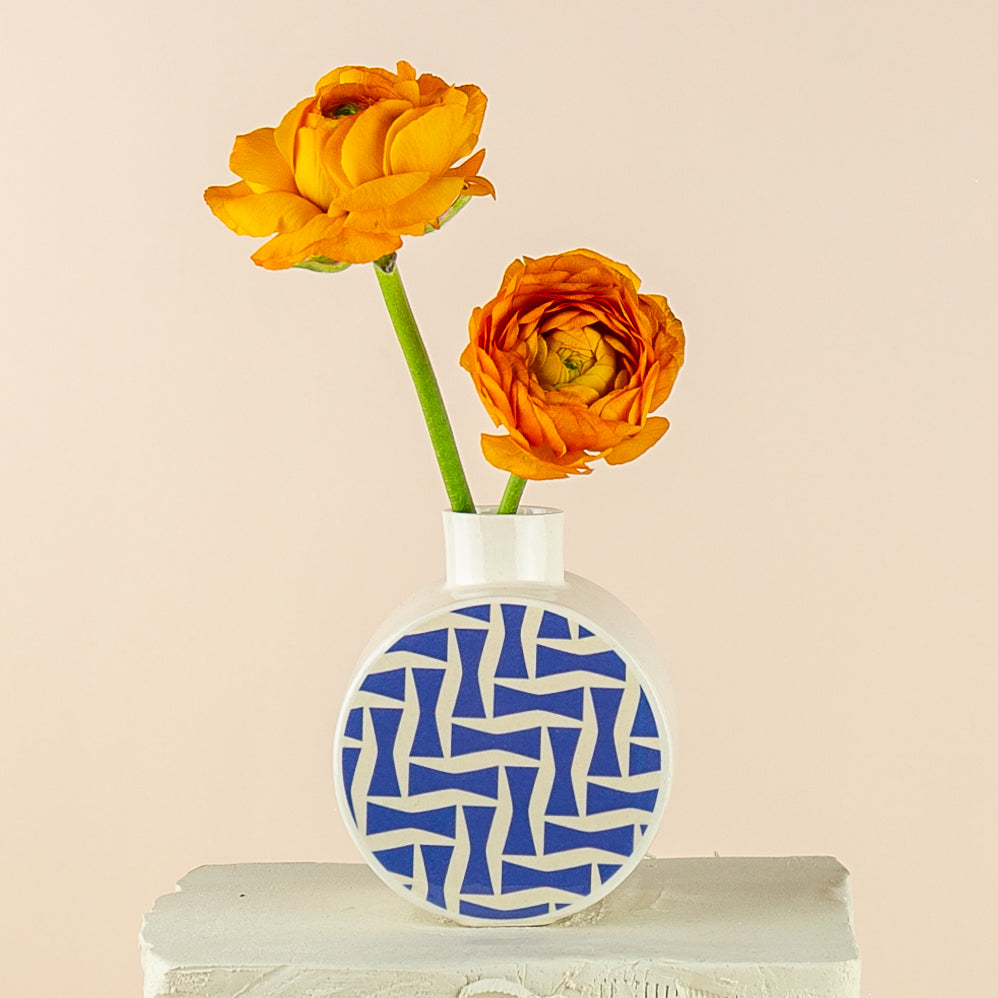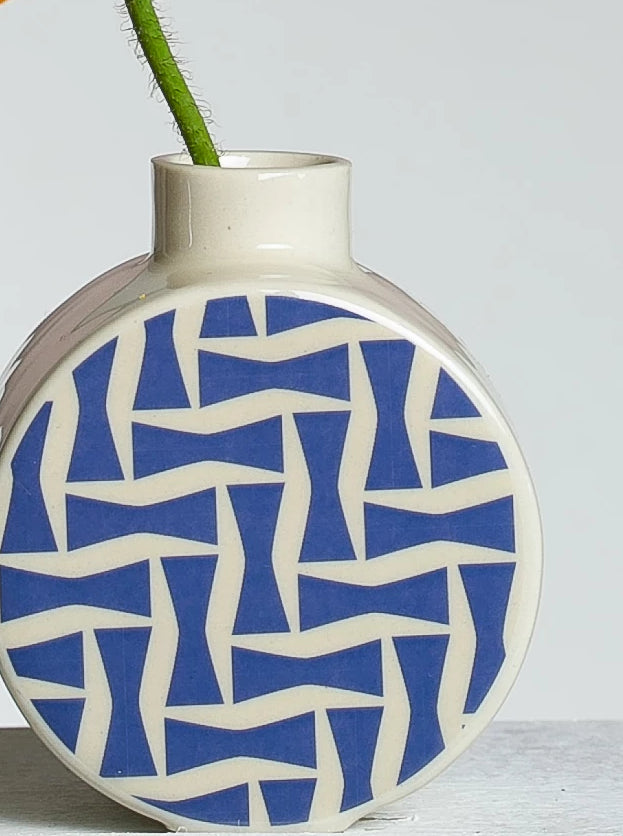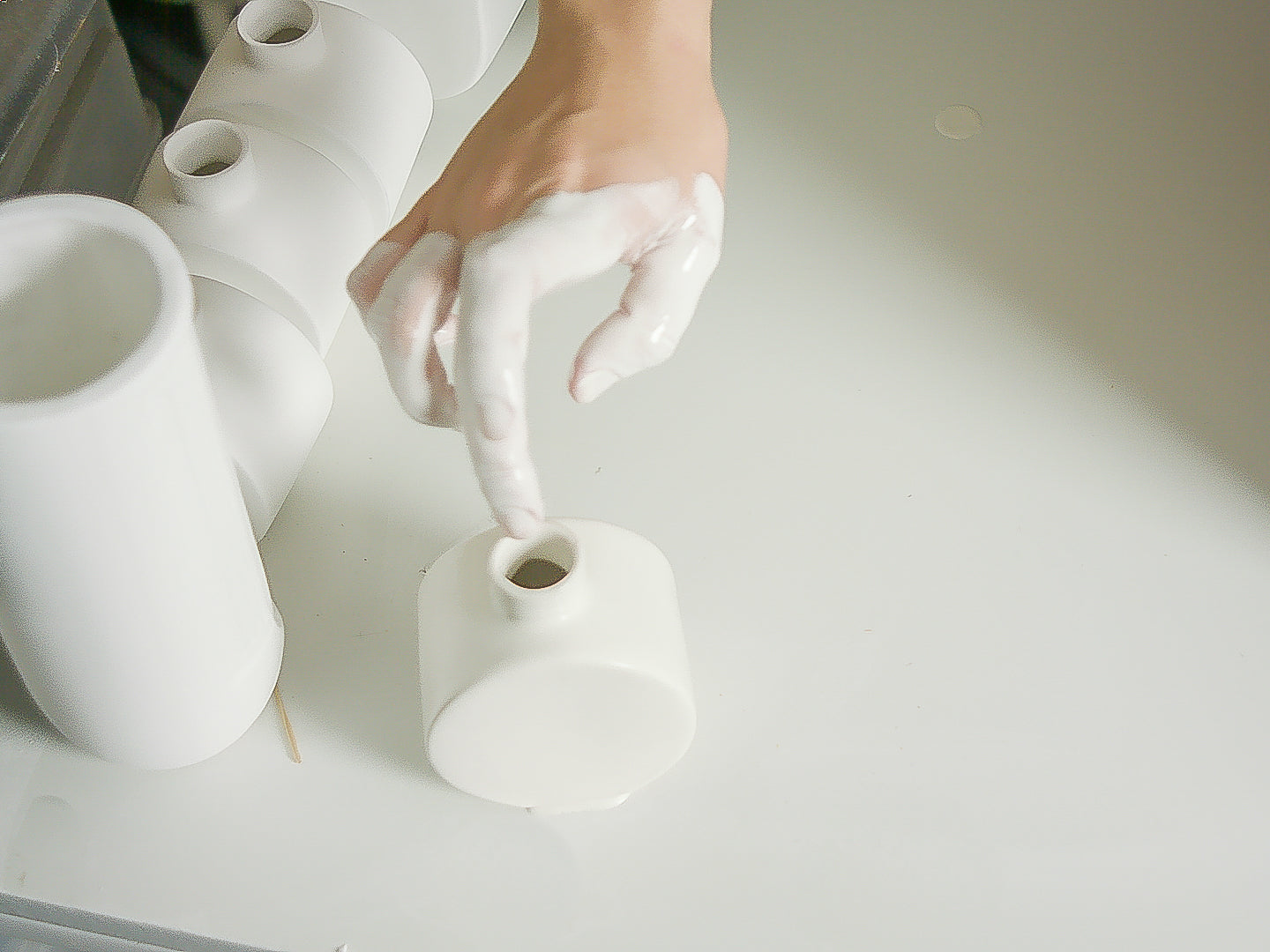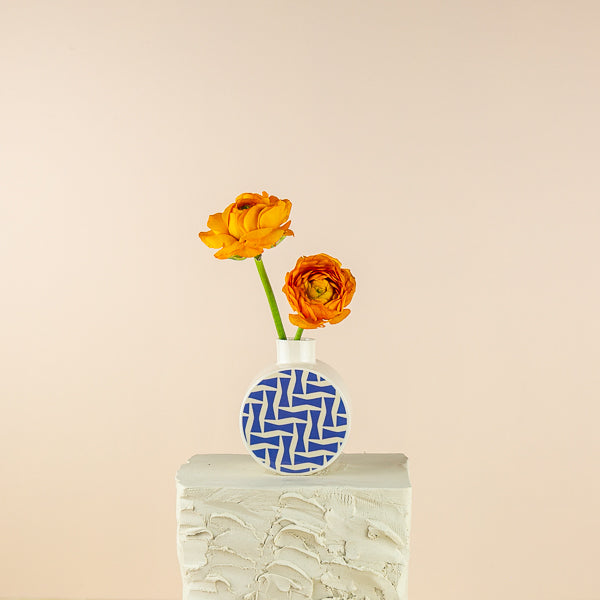 Mimi Bud Vase
Handmade
Gift-boxed (+send it gift-wrapped)

The Mimi Print is inspired by a cobbled brickwork pattern. This piece started as a print for a family member (cousin Mimi) who wanted something blue for their guest room. 
The print reminds Erin of Sicilian Pottery and fish. The alternate name for this design was Pesce. 
Match this piece with: white objects, pale wood, colourful, patterned objects that include blue.
Dimensions: 
H: 9cm W: 7.5cm D: 5cm