Free standard shipping for orders over $100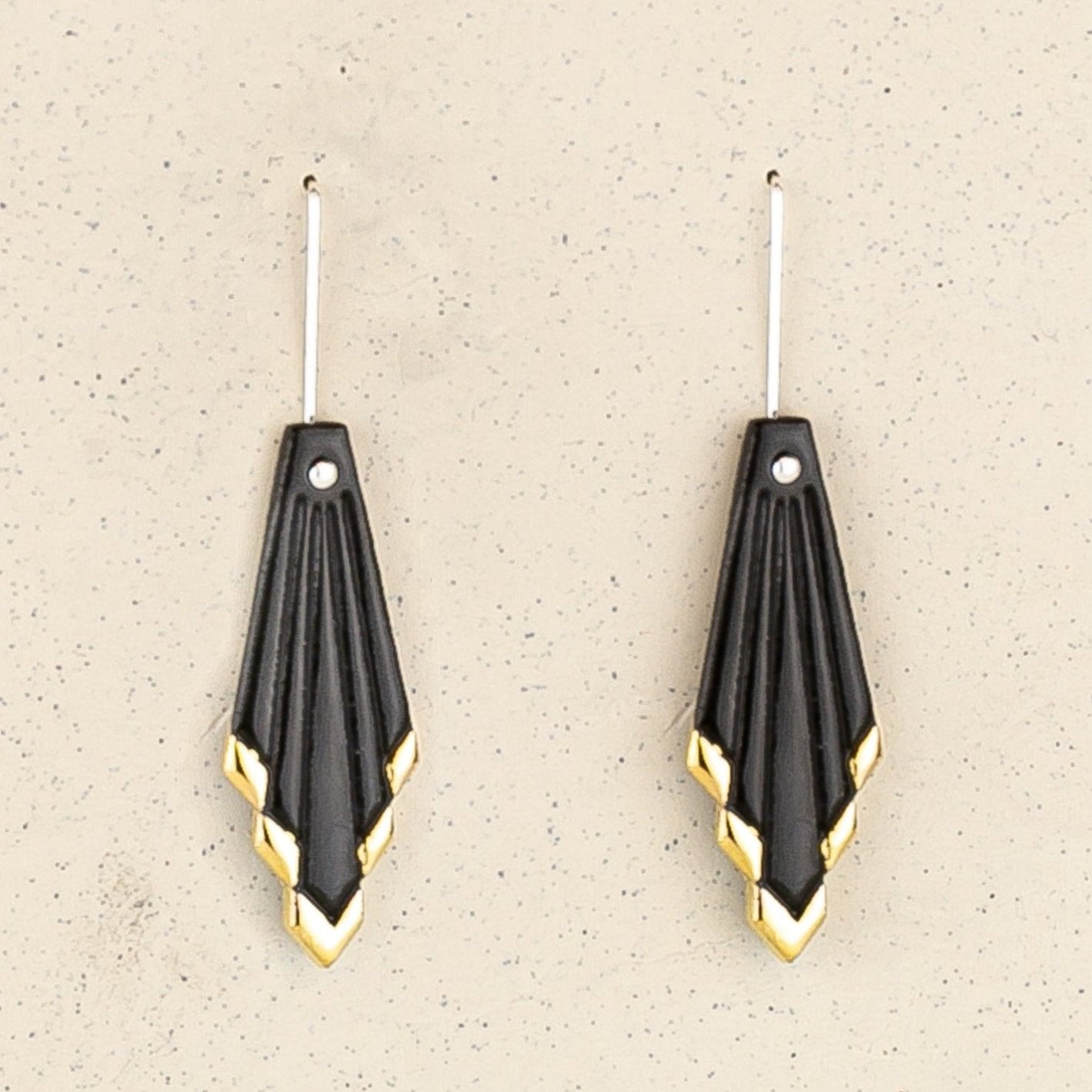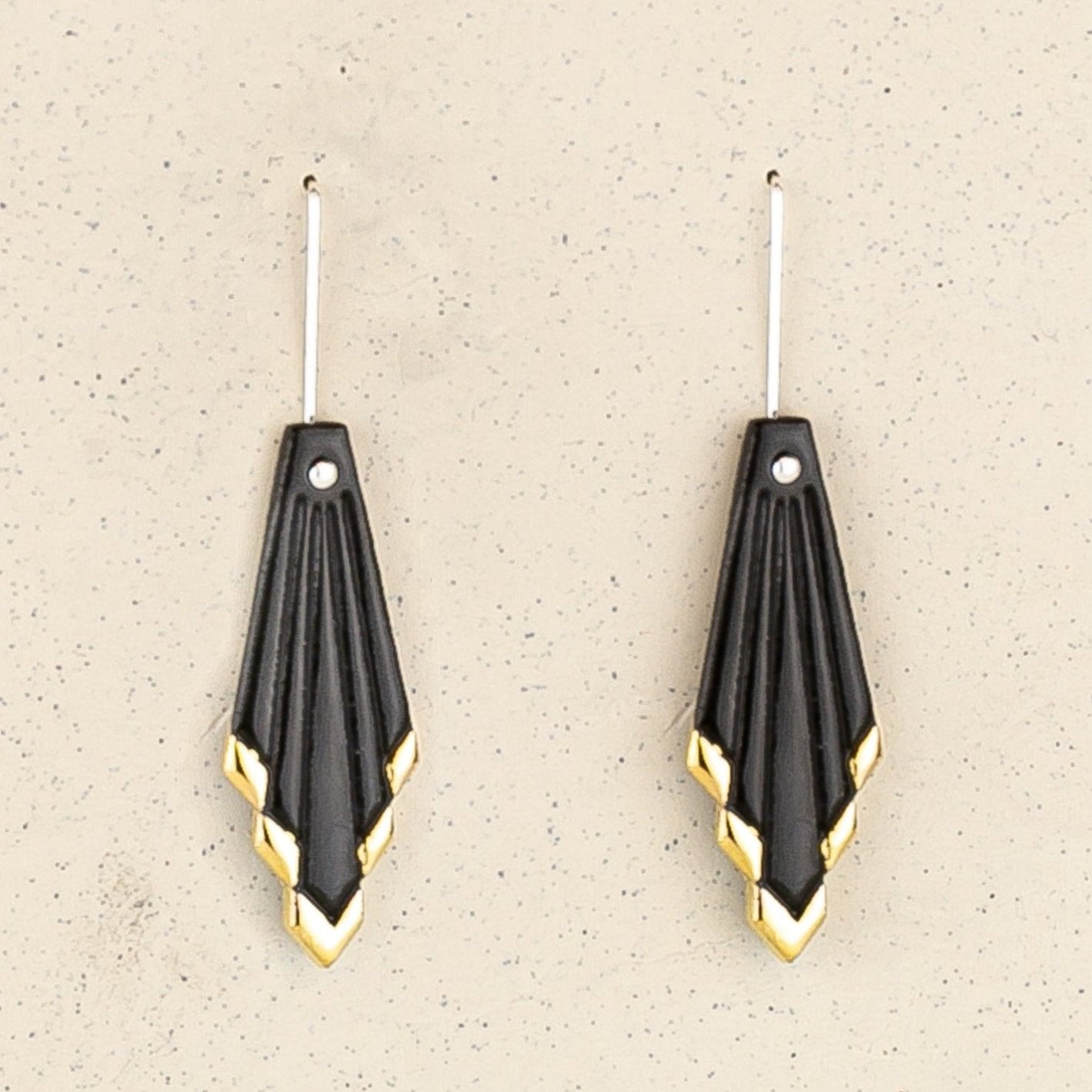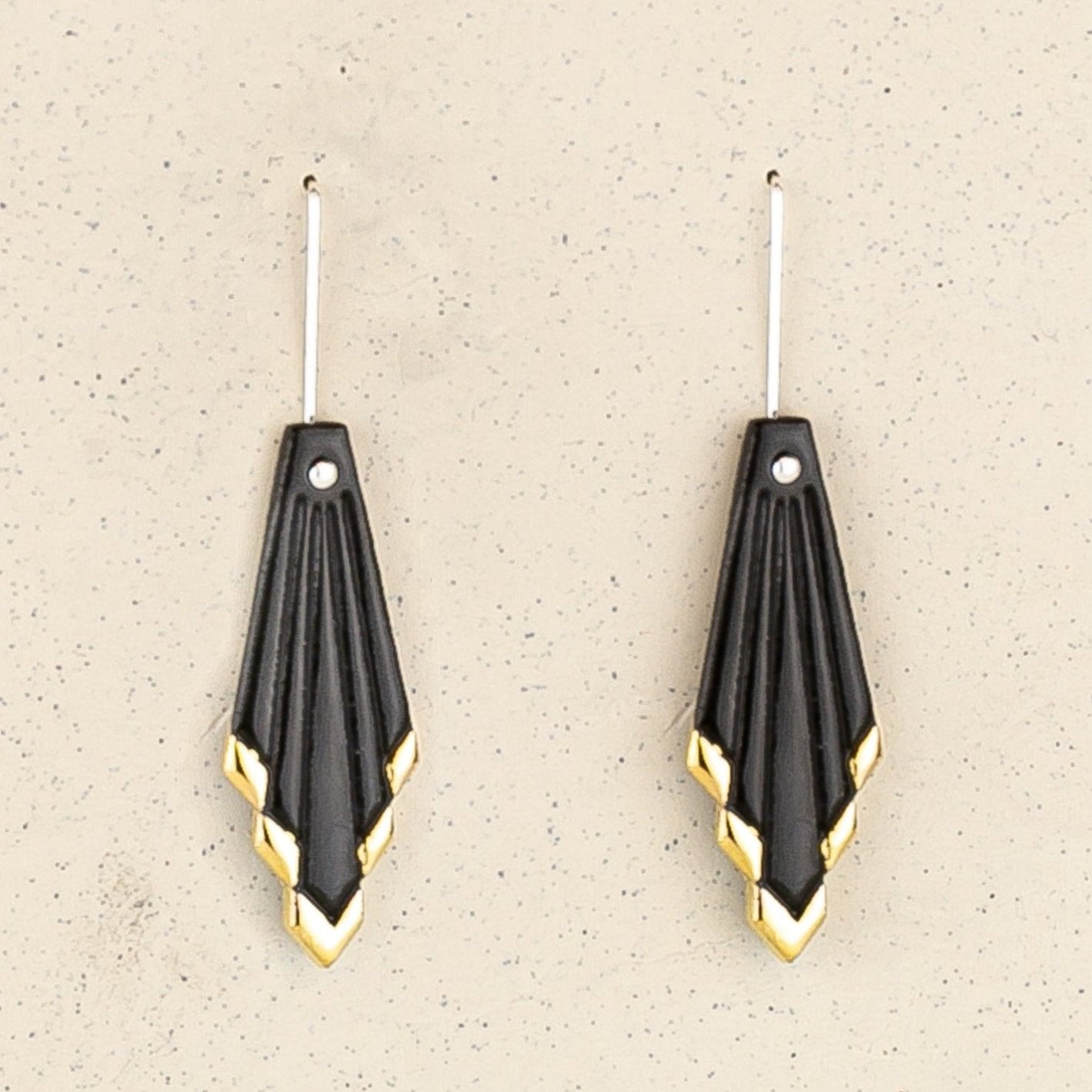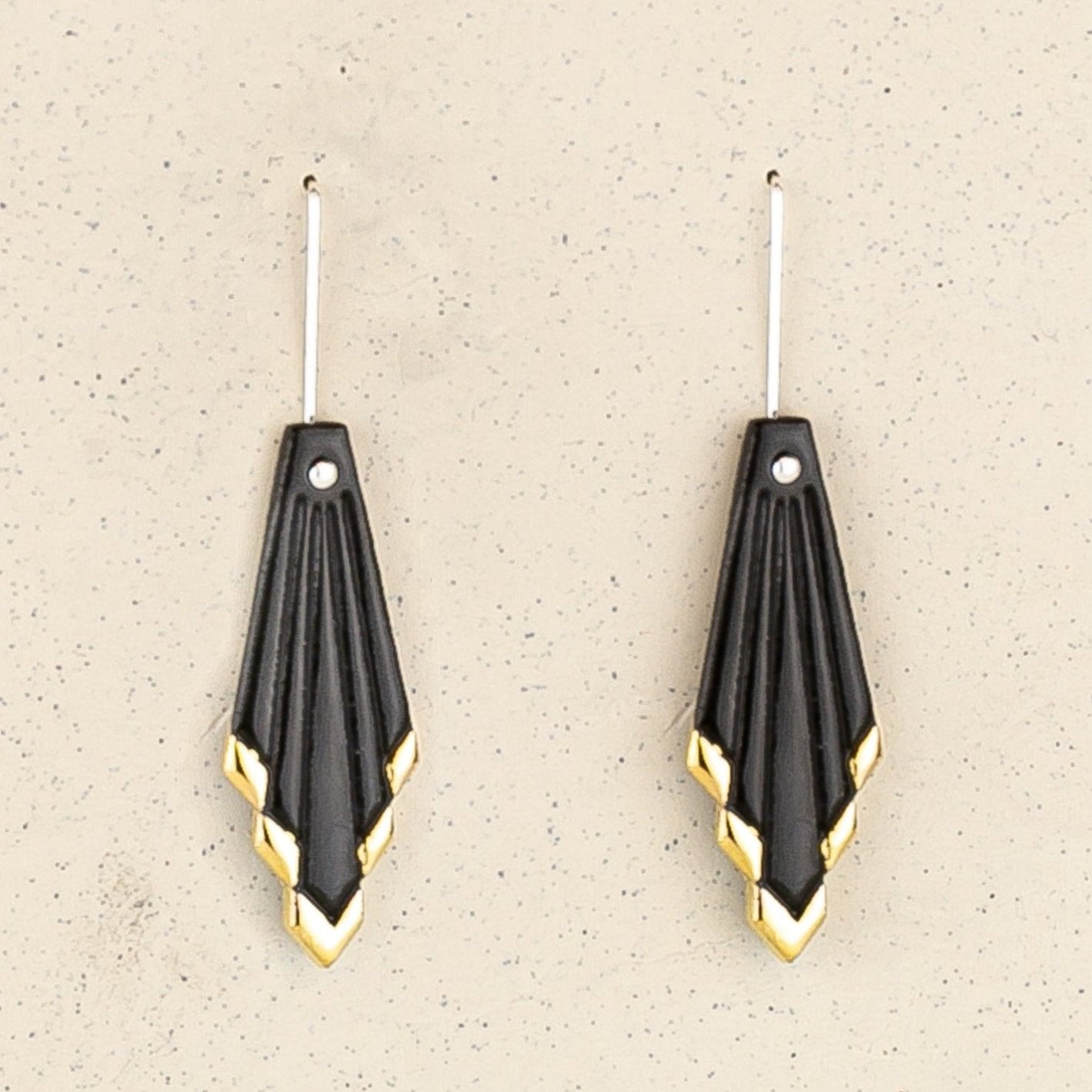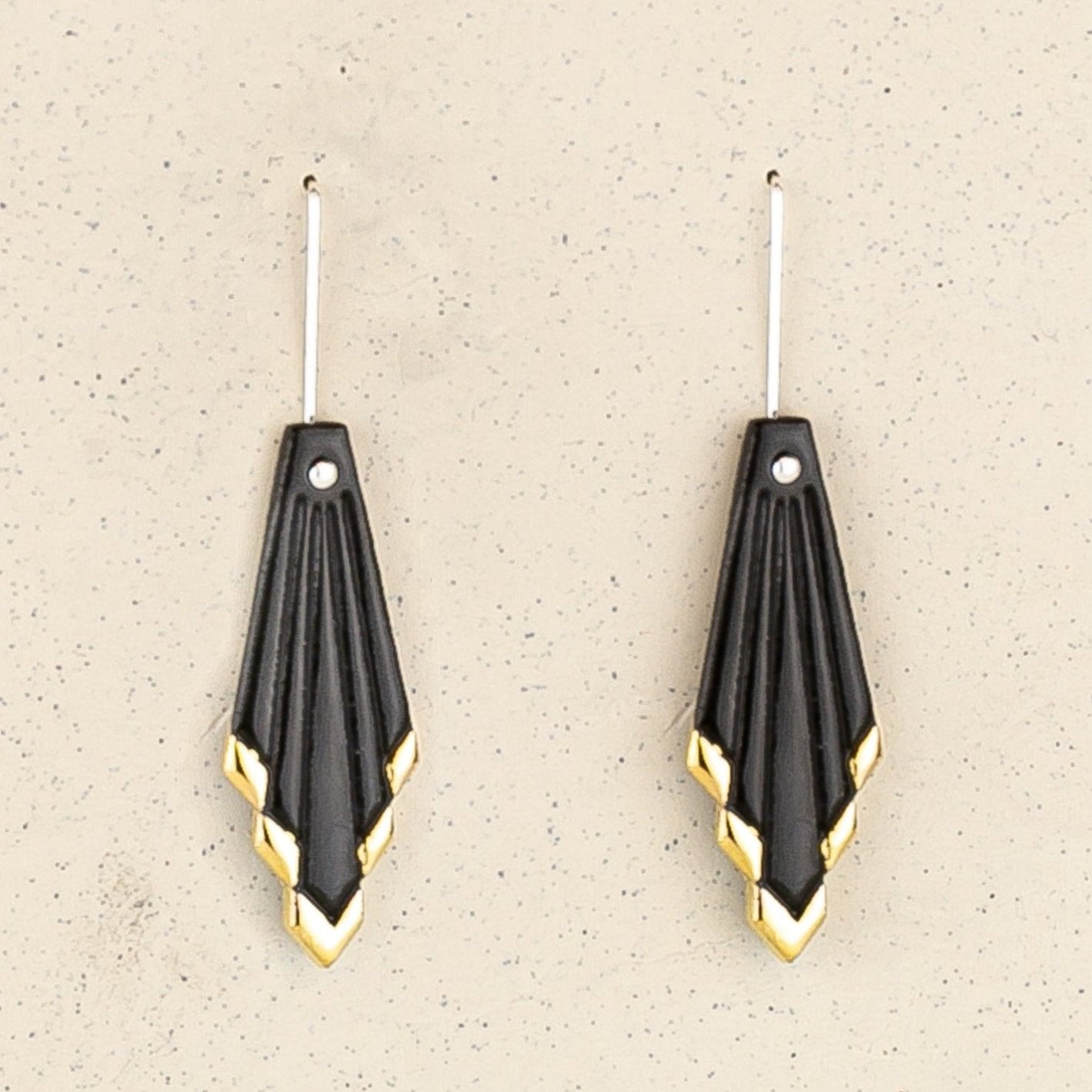 Drape Drop
A very Art Deco inspired drop. These are inspired in part by fabric and draped mesh earrings and in-part by Art Deco jewellery. "I like to include an elongated earring in our range as it is such a flattering shape". These will elegantly harmonize with any black or navy outfit.
Gold finished pieces are painted with 24k gold lustre. Black stained PorcelainSterling/Silver findings/Gold Lustre.
We hand-paint the gold using the same technique used to decorate gold rimmed tea-cups. 

 HANDMADE IN AUSTRALIA.