Free standard shipping for orders over $100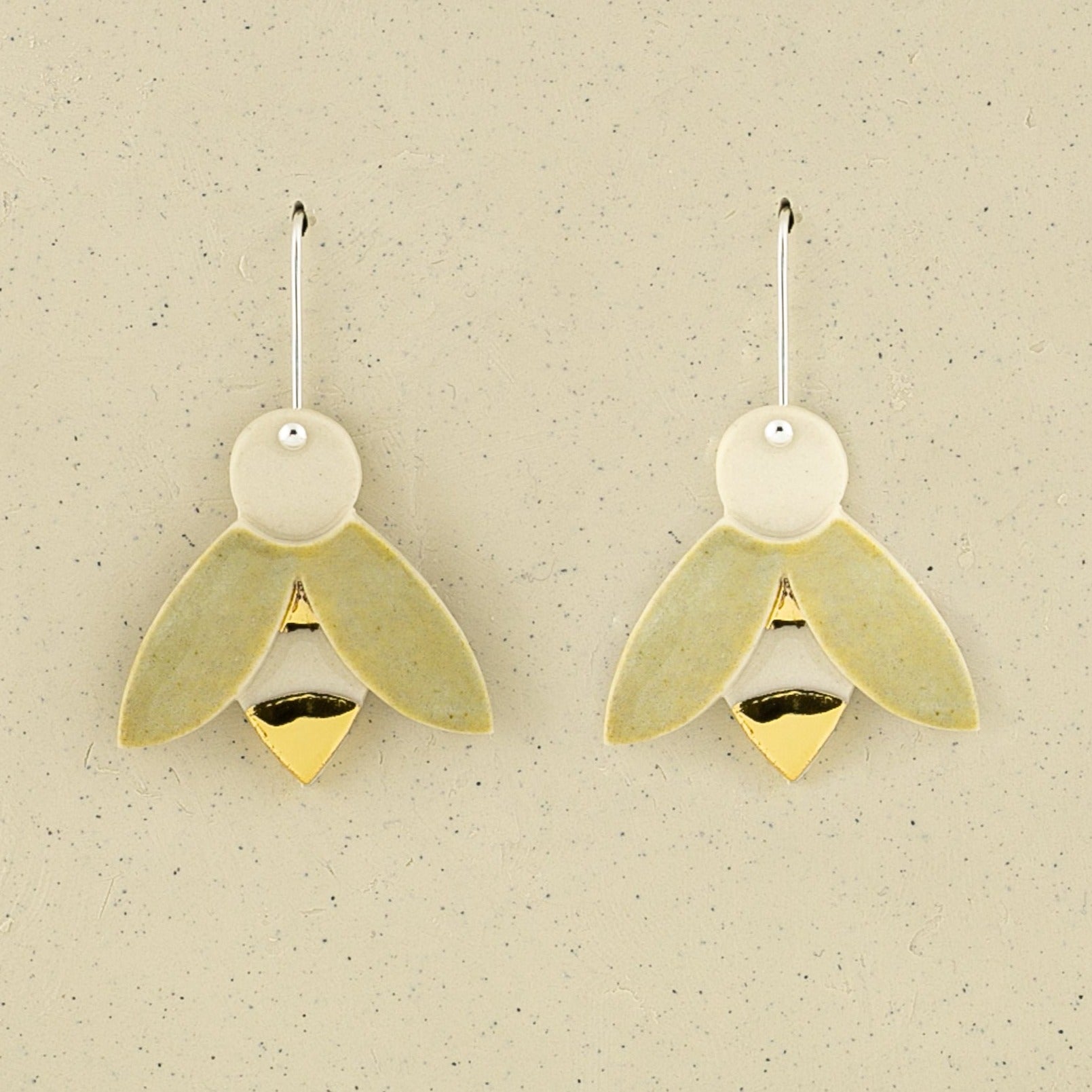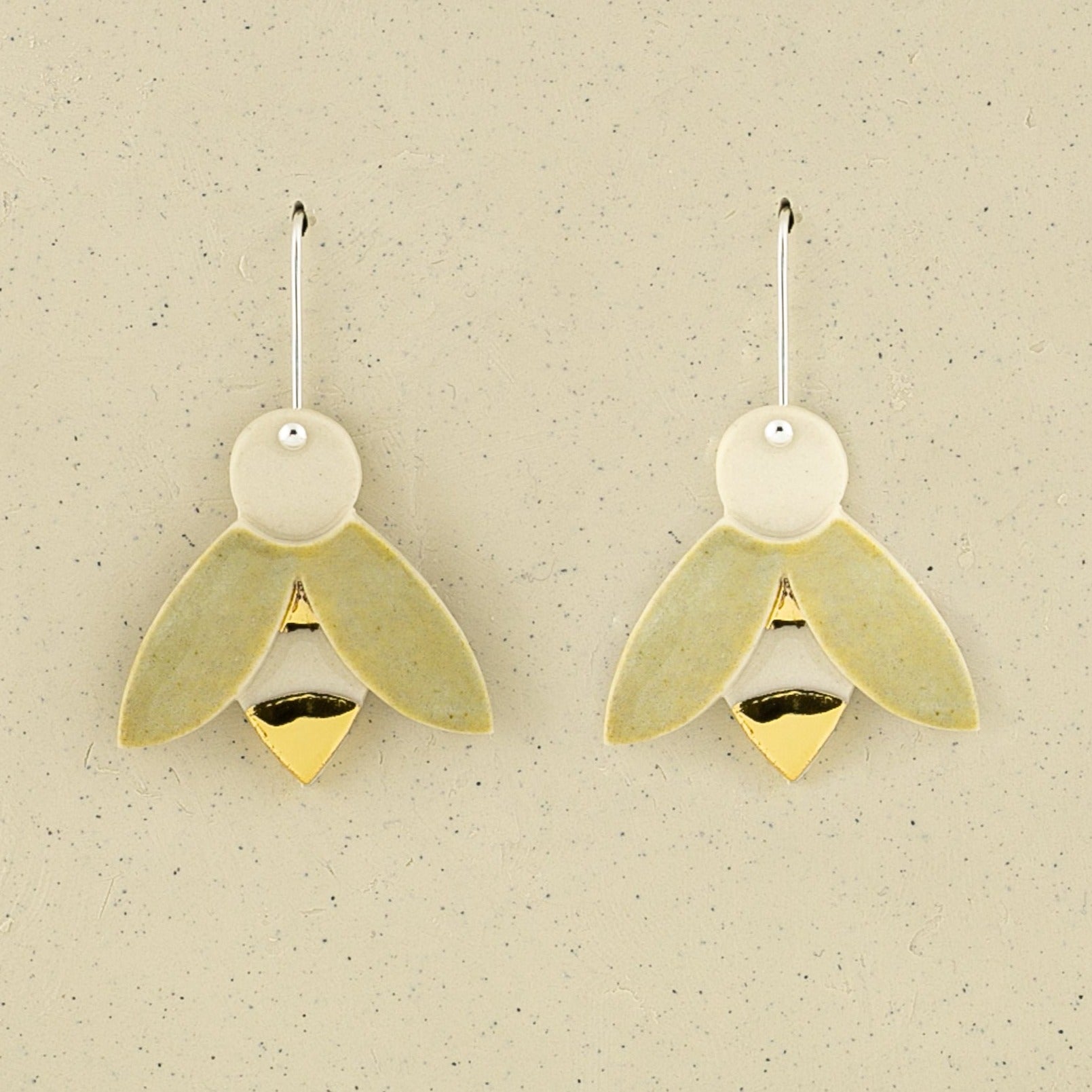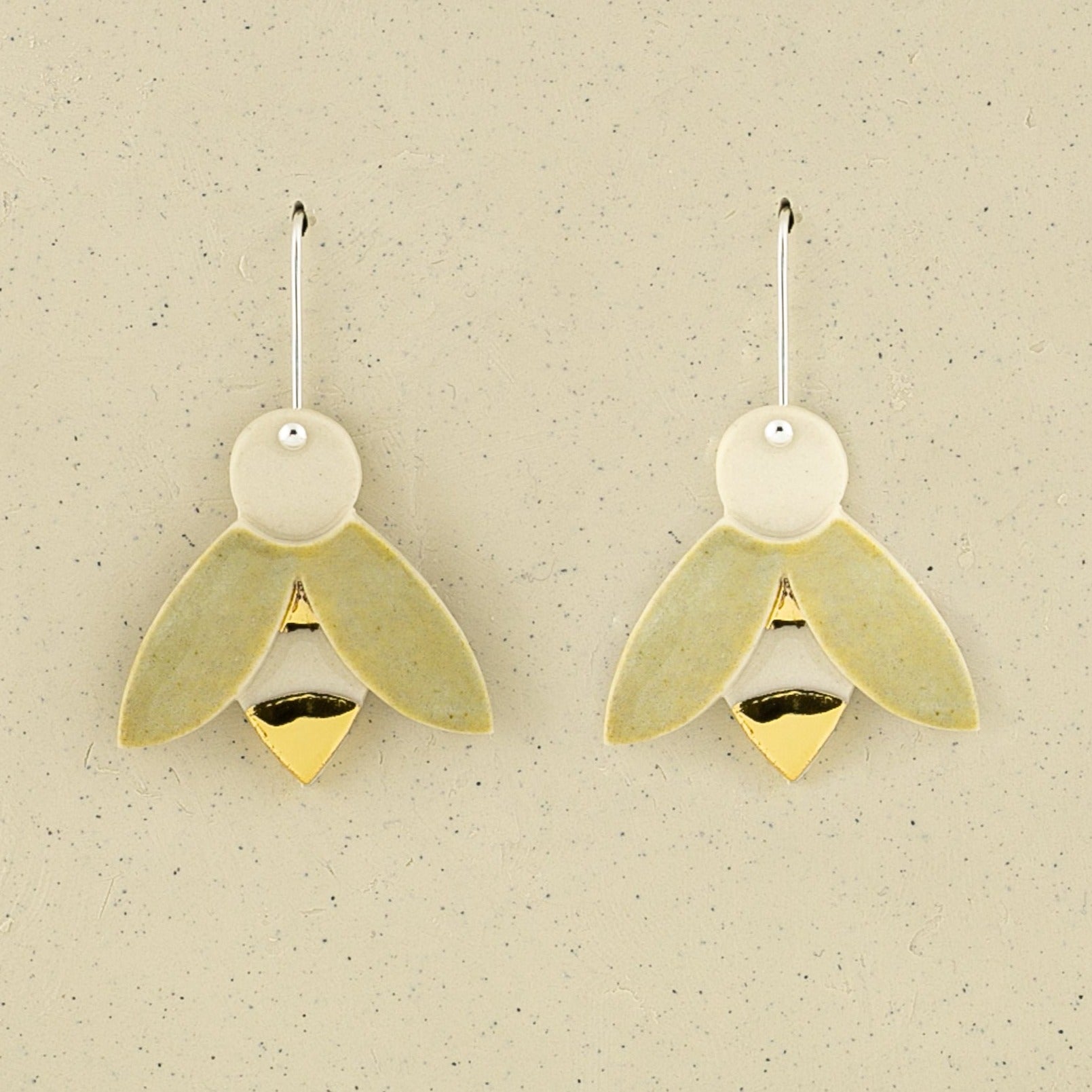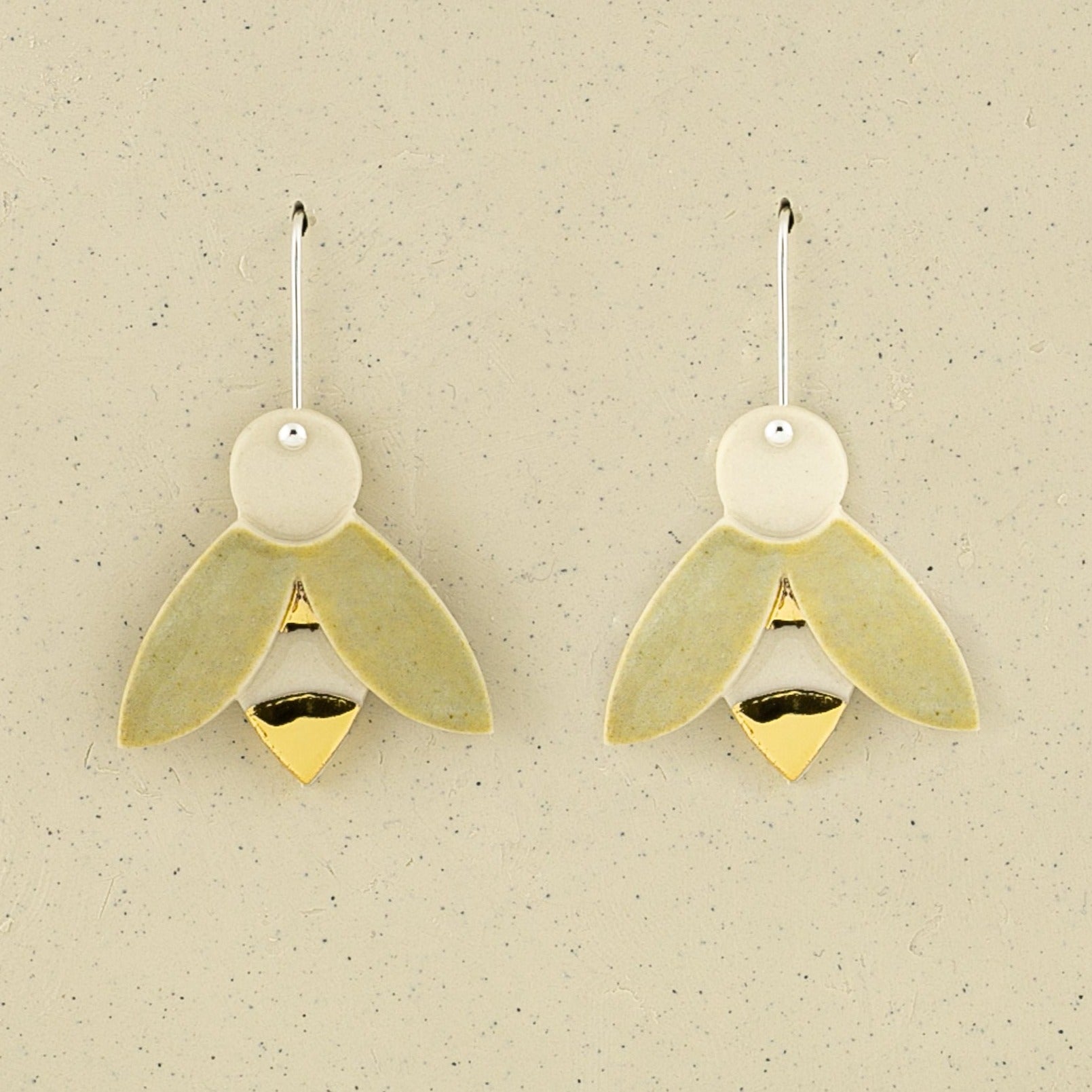 Queen Bees
Two Queens from different hives, doing their thing to make their worlds go round. A motif to dedication, wisdom and friendship. 
Sterling Silver findings, Dune Underglaze, Gold lustre.
Send them gift wrapped.
Gold finished pieces are painted with 24k gold glaze. We hand-paint the gold using the same technique used to decorate gold rimmed tea-cups. 
 HANDMADE IN BRISBANE.