Free standard shipping for orders over $100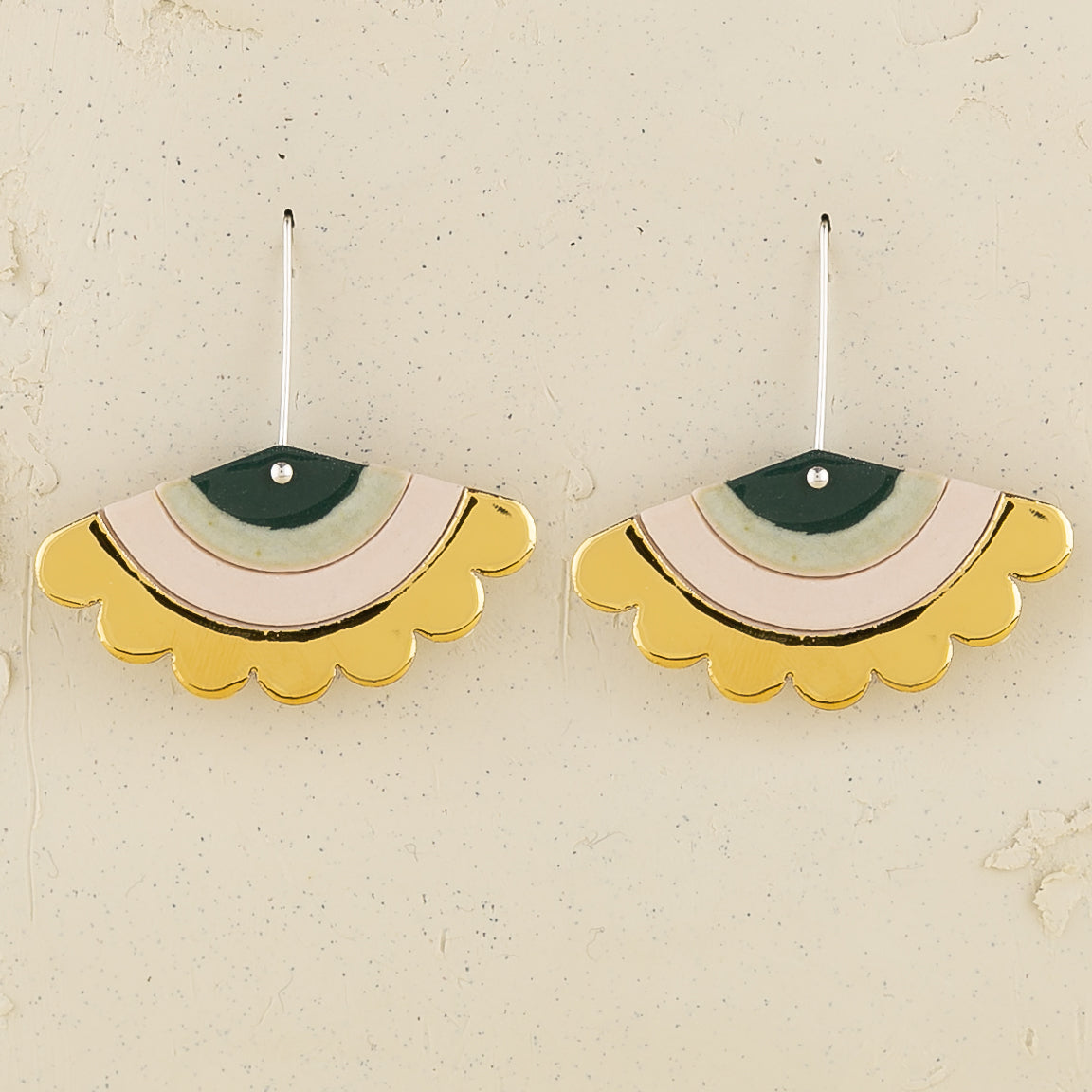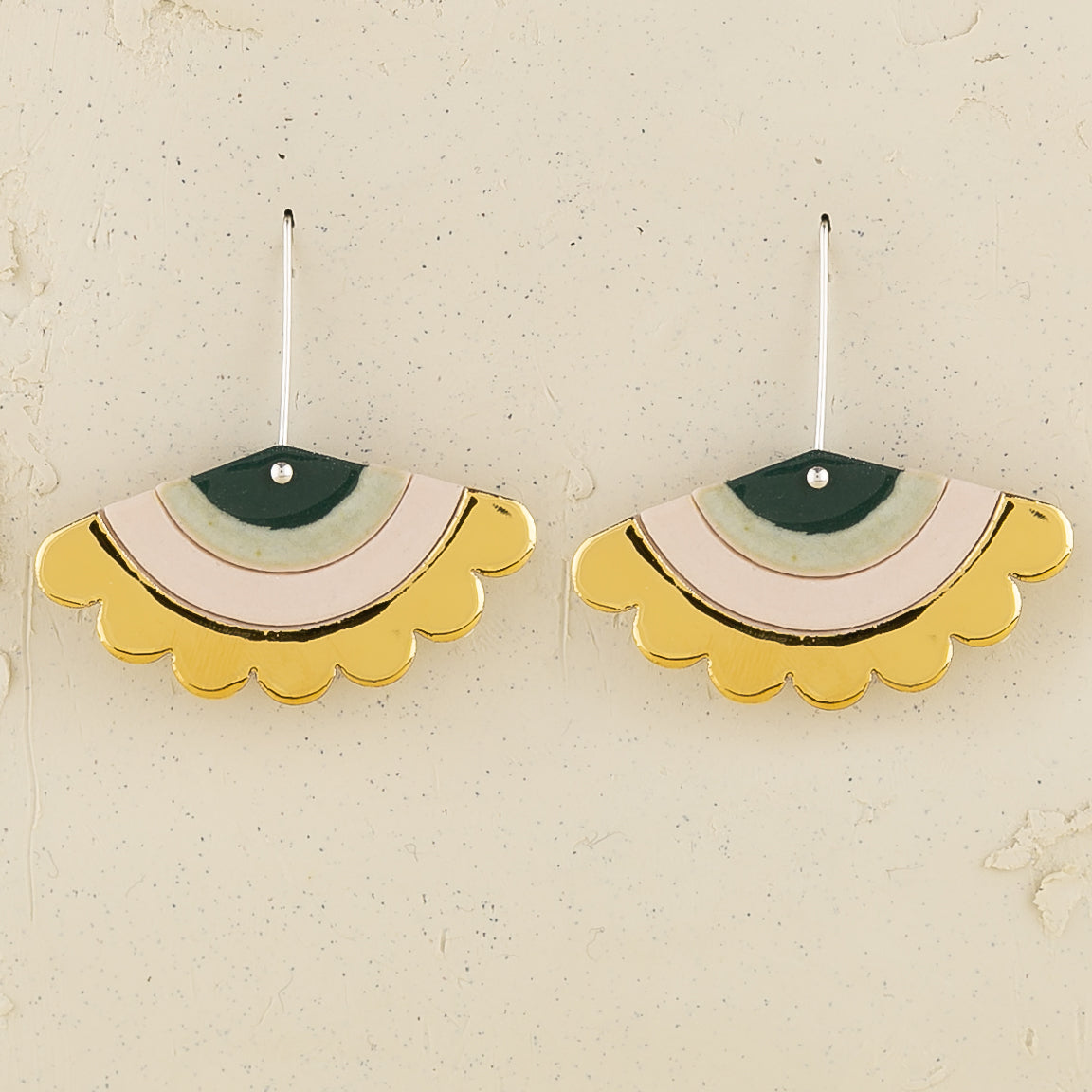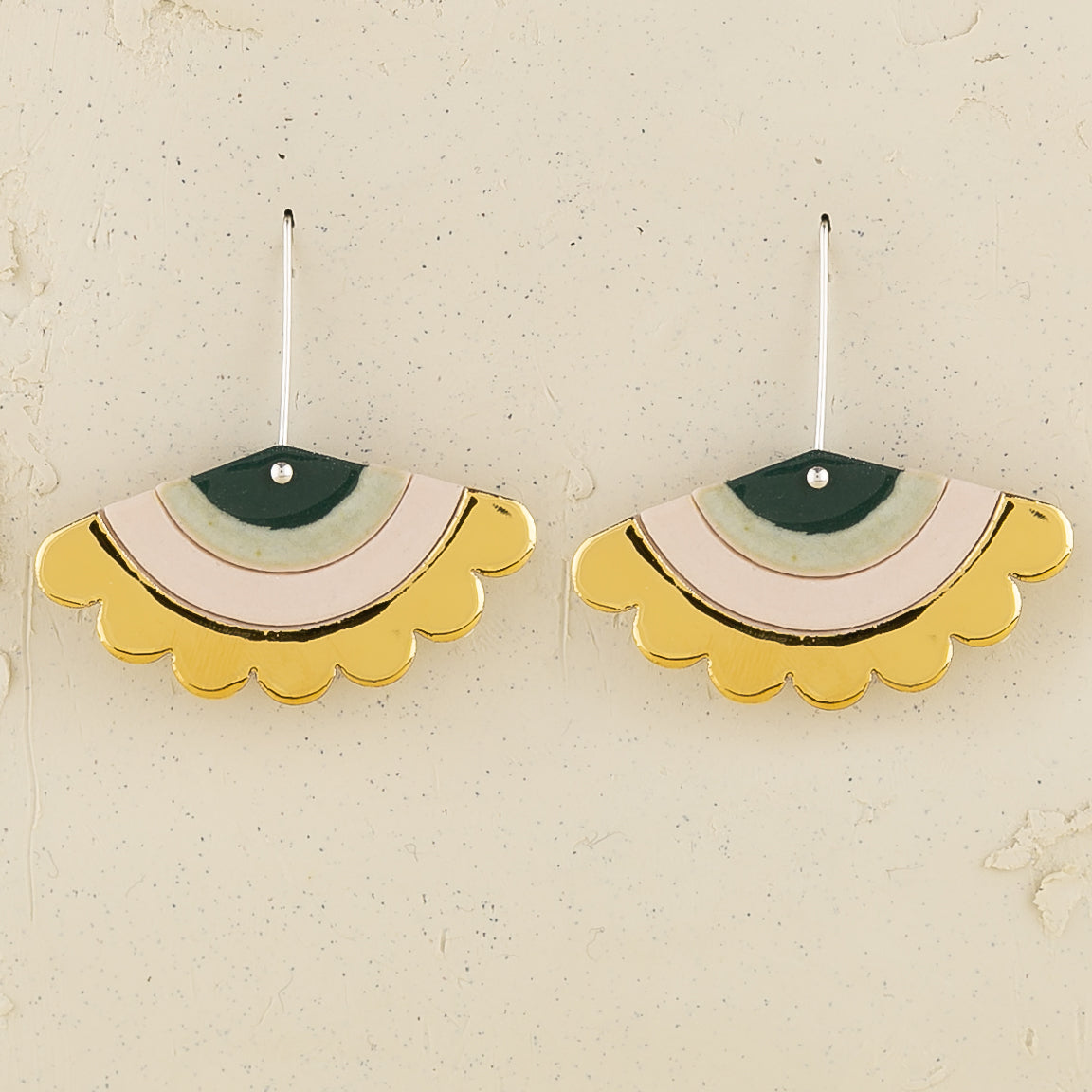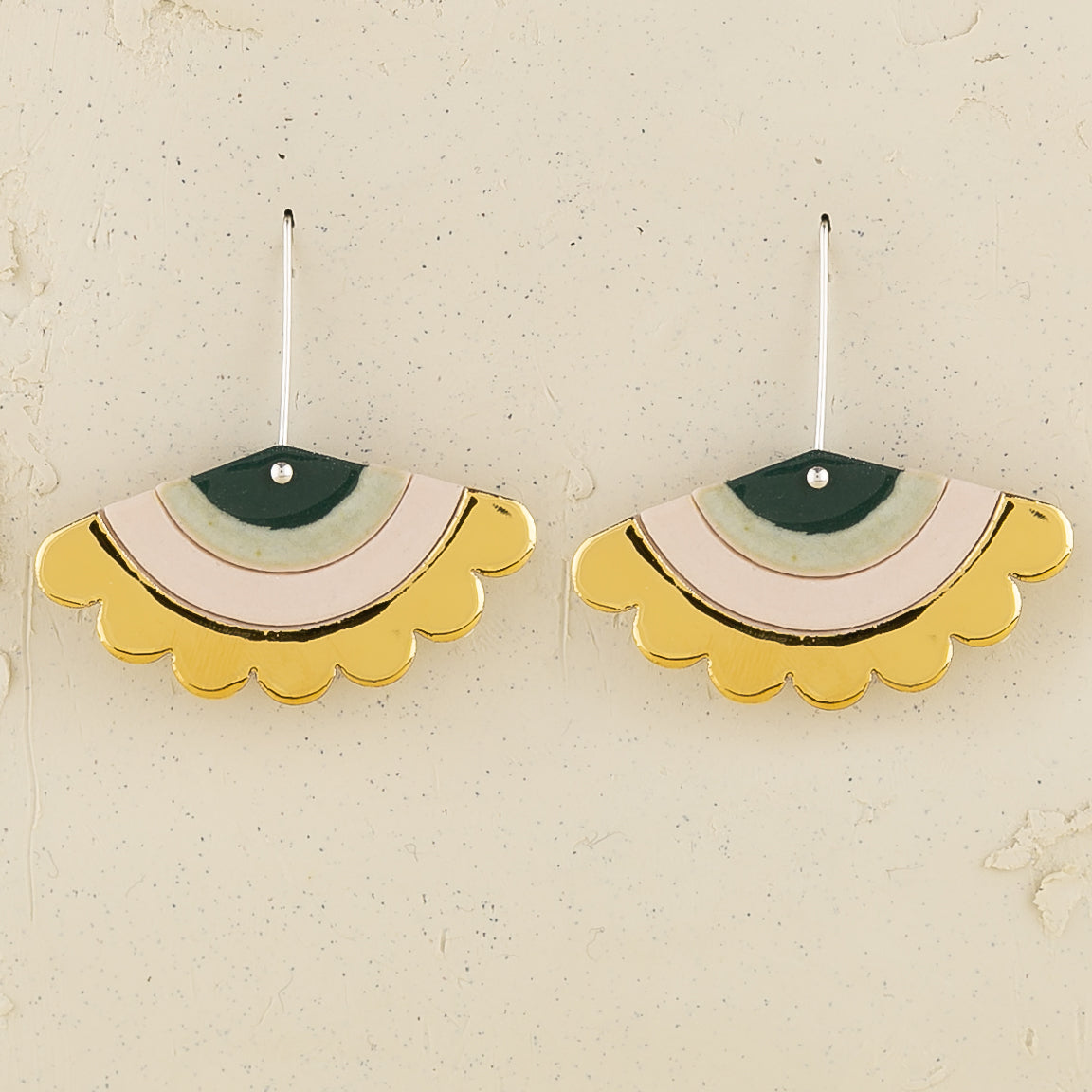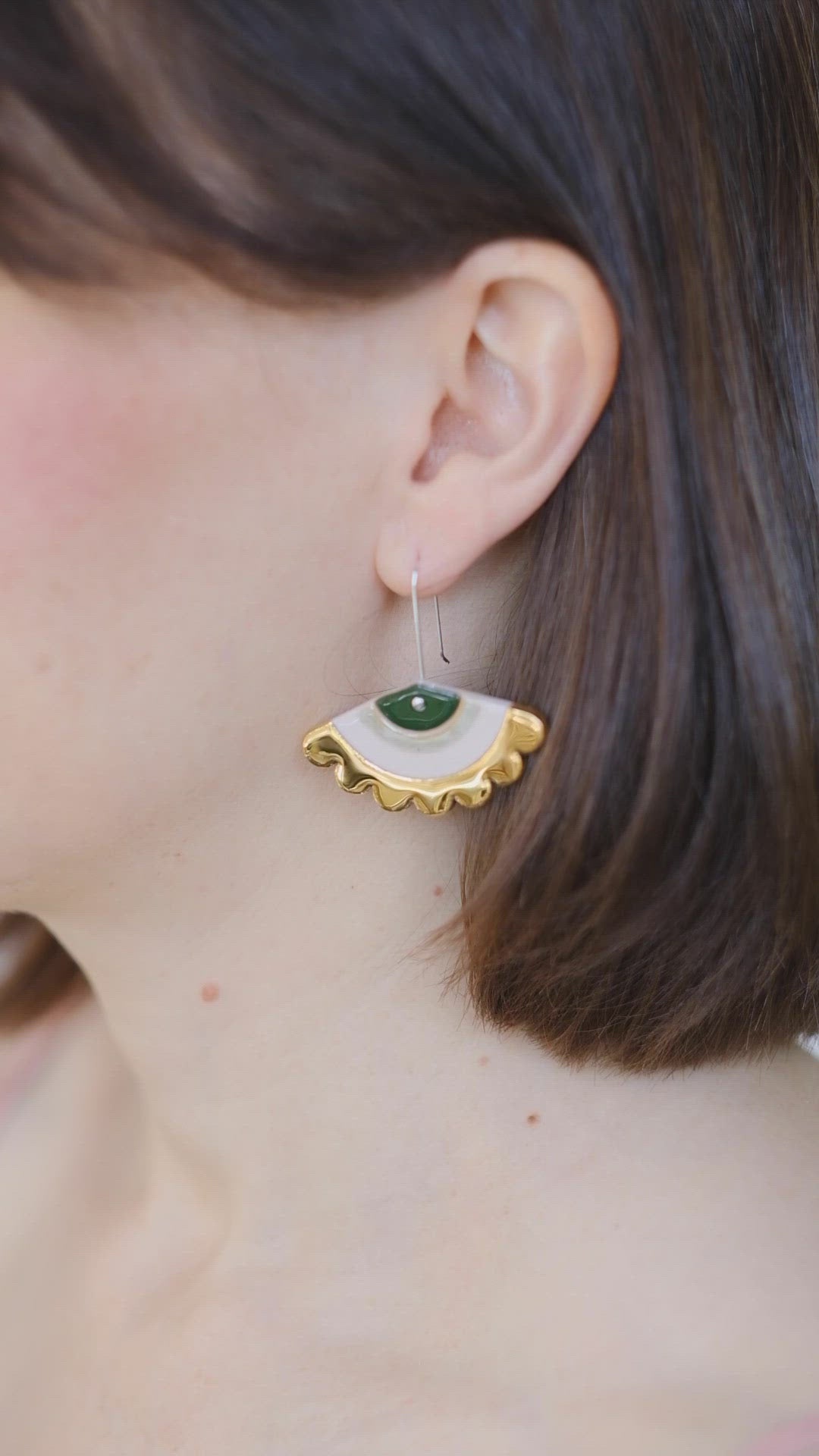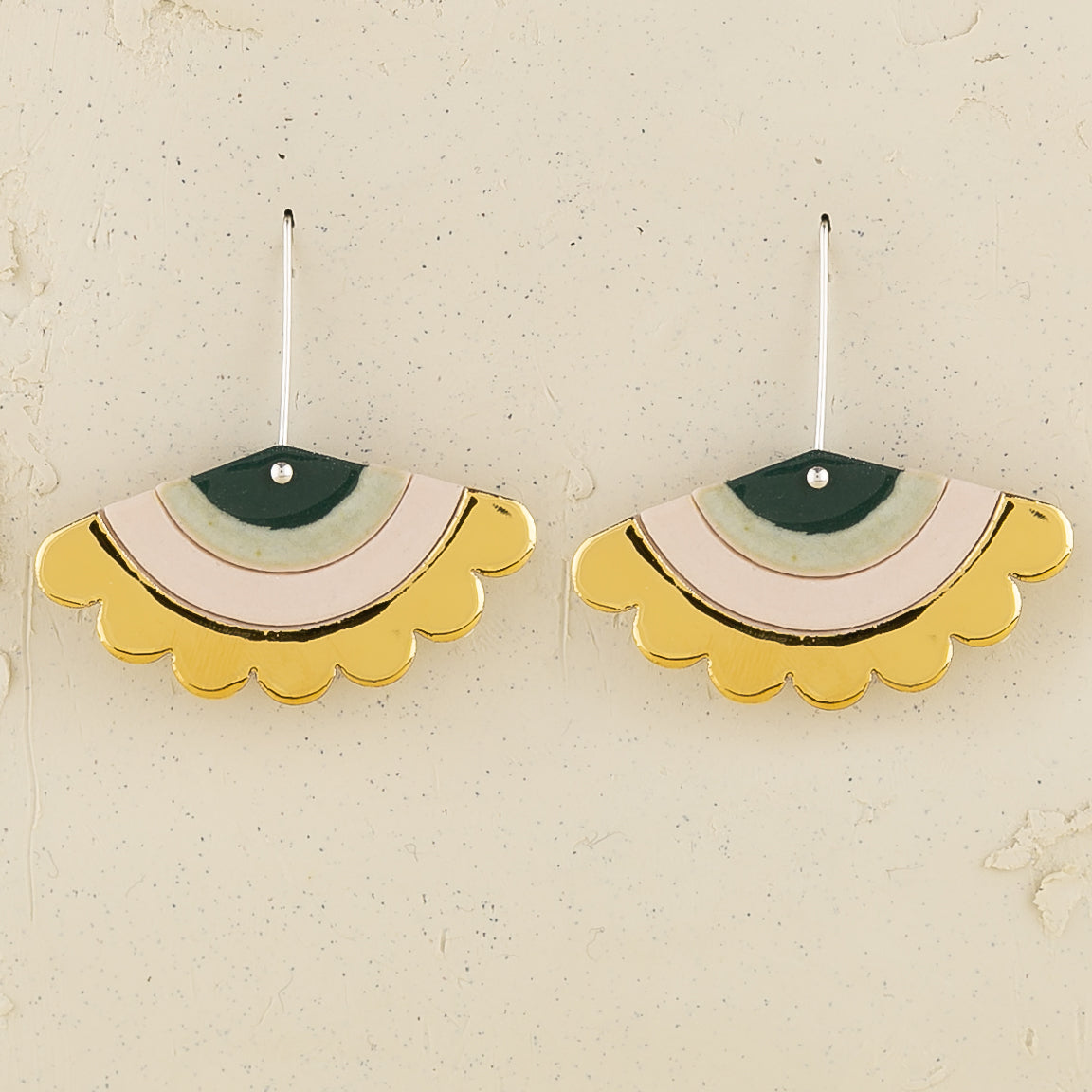 Scallop Drop
 

Sterling Silver findings.
Send them gift wrapped.
A joyful statement pair inspired by an ornate fan from a vintage wallpaper design. Made with our coloured green and pink porcelains with a gold scalloped edge. 

Slightly larger than our crescent earring, these are comfortable to wear all day.
Gold finished pieces are painted with 24k gold glaze. We hand-paint the gold using the same technique used to decorate gold rimmed tea-cups. 
 HANDMADE IN AUSTRALIA.